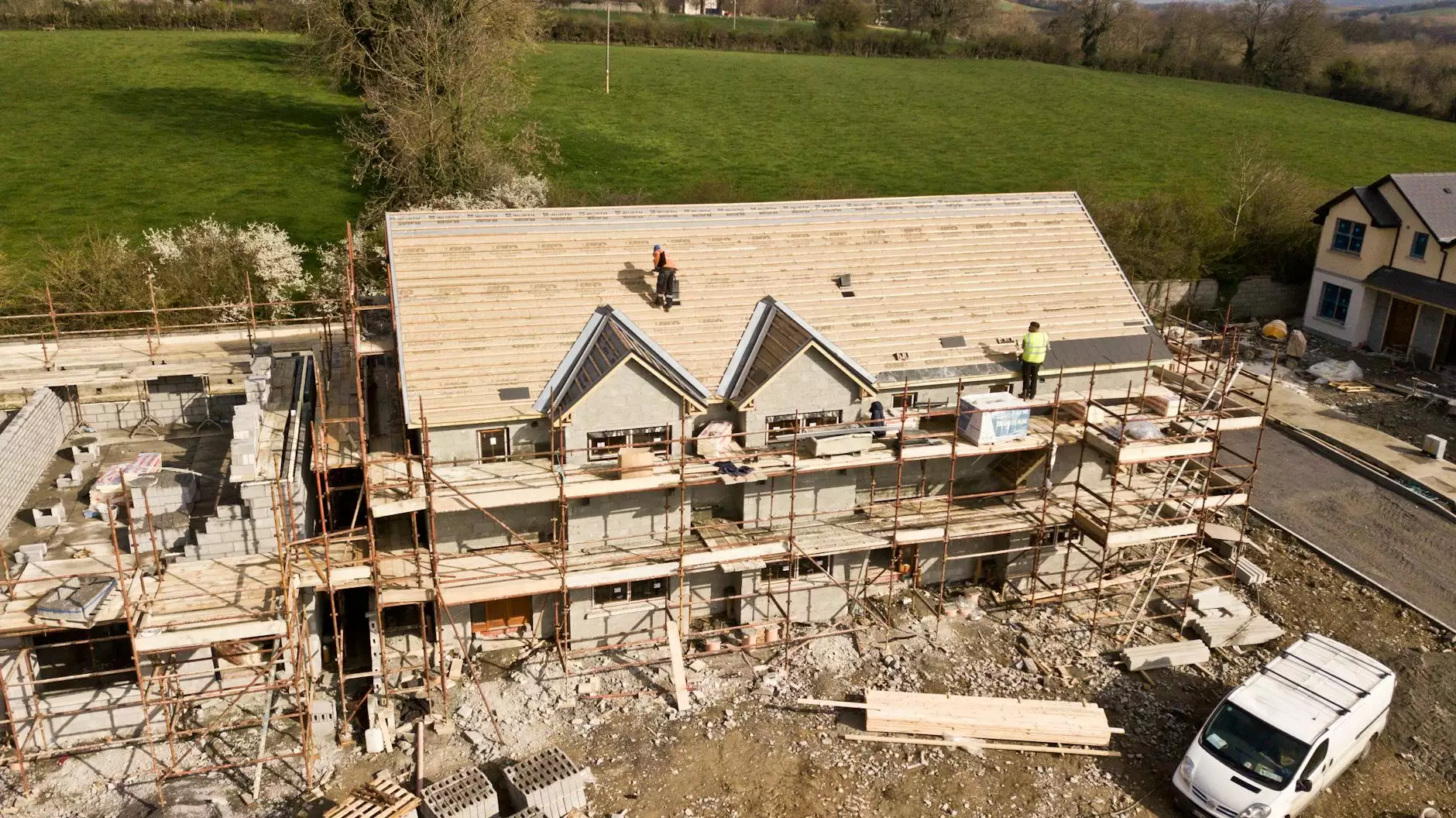 Introduction
Welcome to Aaron's Quality Contractors, your trusted source for home improvement and maintenance services. In this comprehensive guide, we will provide you with valuable insights and expert advice on how to choose the correct roof underlayment material for your home. A proper roof underlayment is crucial for protecting your property against external elements and ensuring its longevity.
The Importance of Roof Underlayment
Roof underlayment plays a vital role in safeguarding your home from various weather conditions. It acts as an additional barrier between the roof deck and the roofing material, providing an extra layer of protection against water infiltration, heat, and moisture. Choosing the right roof underlayment is essential to ensure the overall functionality and durability of your roof.
Factors to Consider
When selecting the correct roof underlayment material, several factors need to be taken into account:
Climate: Consider the weather conditions in your area. If you live in an area prone to heavy rainfall or snow, you may require a more moisture-resistant underlayment.
Roofing Material: The type of roofing material you choose will affect the underlayment selection. Different materials have different requirements and compatibility with specific underlayment options.
Budget: Determine your budget for the project. Roof underlayment comes in a variety of materials and price ranges, so it's important to find a balance between affordability and quality.
Longevity: Consider the expected lifespan of the underlayment material. Investing in a durable and long-lasting underlayment will provide you with peace of mind for years to come.
Types of Roof Underlayment Materials
1. Asphalt-Saturated Felt
One of the most commonly used roof underlayment materials is asphalt-saturated felt. It is affordable, easy to install, and provides a basic level of protection against moisture. However, it may not be suitable for extreme weather conditions.
2. Synthetic Underlayment
Synthetic underlayment is becoming increasingly popular due to its superior tear resistance and durability. It is not only lightweight but also provides excellent protection against water and UV rays. Synthetic underlayment is a great choice for long-lasting performance.
3. Rubberized Asphalt Underlayment
For enhanced waterproofing and flexibility, rubberized asphalt underlayment is an excellent option. It offers superior resistance to water infiltration and is more suitable for regions with heavy rainfall.
4. Self-Adhering Membrane
Self-adhering membrane underlayment offers advanced protection against moisture and ice dams. It has a self-sealing property, making it convenient and secure to install. Self-adhering membrane underlayment is an ideal choice for areas that experience freezing temperatures.
Installation and Maintenance
Proper installation of roof underlayment is crucial to ensure its effectiveness. It is recommended to consult with professional contractors like Aaron's Quality Contractors for accurate installation techniques and guidelines.
Maintaining your roof underlayment is equally important. Regular inspections should be carried out to identify and address any signs of damage or wear. Prompt repairs and replacements will help maintain the integrity of the underlayment and extend its lifespan.
Conclusion
Choosing the correct roof underlayment material is a critical decision that can greatly impact the performance and longevity of your roof. Consider the factors mentioned above, consult with experts, and select a high-quality underlayment material that suits your specific needs and budget.
At Aaron's Quality Contractors, we specialize in helping homeowners make informed decisions about their roofing projects. Contact us today for expert advice and reliable services in the home improvement and maintenance industry.