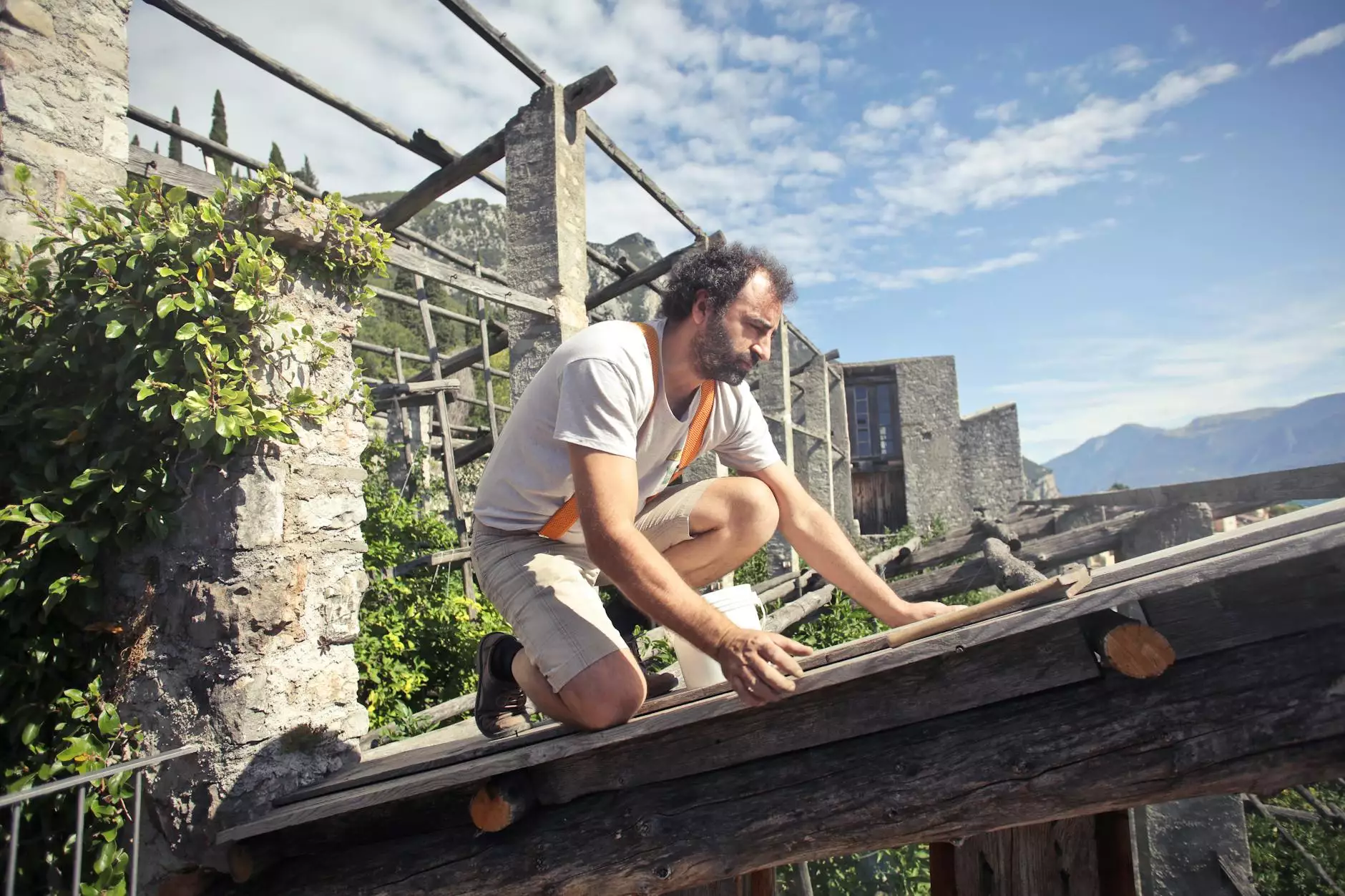 Introduction
Welcome to Aaron's Quality Contractors, your trusted home improvement and maintenance specialists in the Home and Garden industry. In this comprehensive guide, we will walk you through everything you need to know about wood siding types. Whether you are considering renovating or building your home, understanding the different wood siding options available is crucial for making informed decisions. Let's dive into the world of wood siding and explore the various types, benefits, characteristics, and installation processes.
What is Wood Siding?
Wood siding is one of the most popular choices for exterior cladding due to its inherent beauty, versatility, and durability. It enhances the aesthetic appeal of your home while providing protection from the elements. Wood siding adds warmth and character, creating a timeless and inviting atmosphere. Its natural beauty and ability to blend seamlessly with any architectural style make it a favorite among homeowners and contractors alike.
Benefits of Wood Siding
Wood siding offers numerous advantages that set it apart from other siding materials. Here are some key benefits:
Enhanced Aesthetic Appeal: Wood siding exudes natural beauty, providing a warm and inviting look to your home.
Design Flexibility: Wood can be easily customized, allowing you to achieve your desired architectural style.
Insulation Properties: Wood acts as a natural insulator, helping to regulate indoor temperatures and reduce energy consumption.
Environmentally Friendly: Wood is a renewable resource, making it an eco-friendly choice for sustainable construction.
Longevity and Durability: With proper care and maintenance, wood siding can last for decades, providing excellent value for your investment.
Easy Installation and Repair: Professional contractors like Aaron's Quality Contractors can efficiently install and repair wood siding, ensuring its longevity and structural integrity.
Types of Wood Siding
1. Cedar Siding
Cedar siding is highly regarded for its natural beauty, exceptional durability, and resistance to decay and insect damage. It boasts unique grain patterns and rich hues, ranging from light amber to deep red. Cedar siding is available in various styles, including shingles, shakes, and clapboards. Its long lifespan, low maintenance requirements, and natural resistance to rot make it a popular choice among homeowners.
2. Redwood Siding
Redwood siding offers outstanding durability and dimensional stability, making it suitable for various climates. Known for its deep reddish-brown color and straight grain, redwood siding adds a touch of elegance to any home. Redwood requires regular maintenance to preserve its natural beauty and protect it from moisture and UV damage. With proper care, redwood siding can withstand the test of time.
3. Cypress Siding
Cypress siding is prized for its natural beauty, resistance to rot and insects, and exceptional durability. This versatile wood siding option provides excellent weather resistance, making it ideal for coastal areas. Cypress siding can be left unfinished to weather gracefully or stained to enhance its natural color and protect it from UV rays. It lends a timeless charm to homes, creating a rustic and inviting atmosphere.
4. Pine Siding
Pine siding is a cost-effective option that offers both beauty and functionality. It is readily available and can be easily customized to suit different architectural styles. Pine siding requires regular maintenance to protect it from moisture and insect damage. With proper care and regular staining or painting, pine siding can provide an attractive and affordable solution for homeowners.
Installation Process
Installing wood siding requires precise techniques to ensure a long-lasting and visually appealing outcome. It is essential to engage professional contractors like Aaron's Quality Contractors for the installation process. Here is a general overview of the wood siding installation process:
Preparation: The existing siding is carefully removed, and the underlying structure is inspected for any moisture or damage that needs to be addressed.
Sheathing: The proper sheathing is installed to provide a stable and even surface for the wood siding.
Flashing: Flashing is applied around windows, doors, and other penetrations to prevent water infiltration.
Siding Installation: The wood siding is installed according to the chosen style, ensuring proper alignment and uniformity.
Sealing and Finishing: Gaps and joints are sealed to enhance the siding's weather resistance. The siding is then stained or painted with high-quality finishes to protect it from moisture, UV rays, and other environmental factors.
Ongoing Maintenance: Regular cleaning, inspections, and timely repairs are essential to maintain the integrity and appearance of the wood siding.
Conclusion
Congratulations! You have reached the end of our complete guide to wood siding types. We hope this comprehensive overview has provided you with valuable insights into the different wood siding options available, their benefits, characteristics, and installation processes. Whether you choose cedar, redwood, cypress, pine, or any other wood siding type, Aaron's Quality Contractors are here to assist you with expert installation, maintenance, and repairs. Enjoy the timeless beauty and durability that wood siding brings to your home. Contact us today for all your home improvement and maintenance needs!