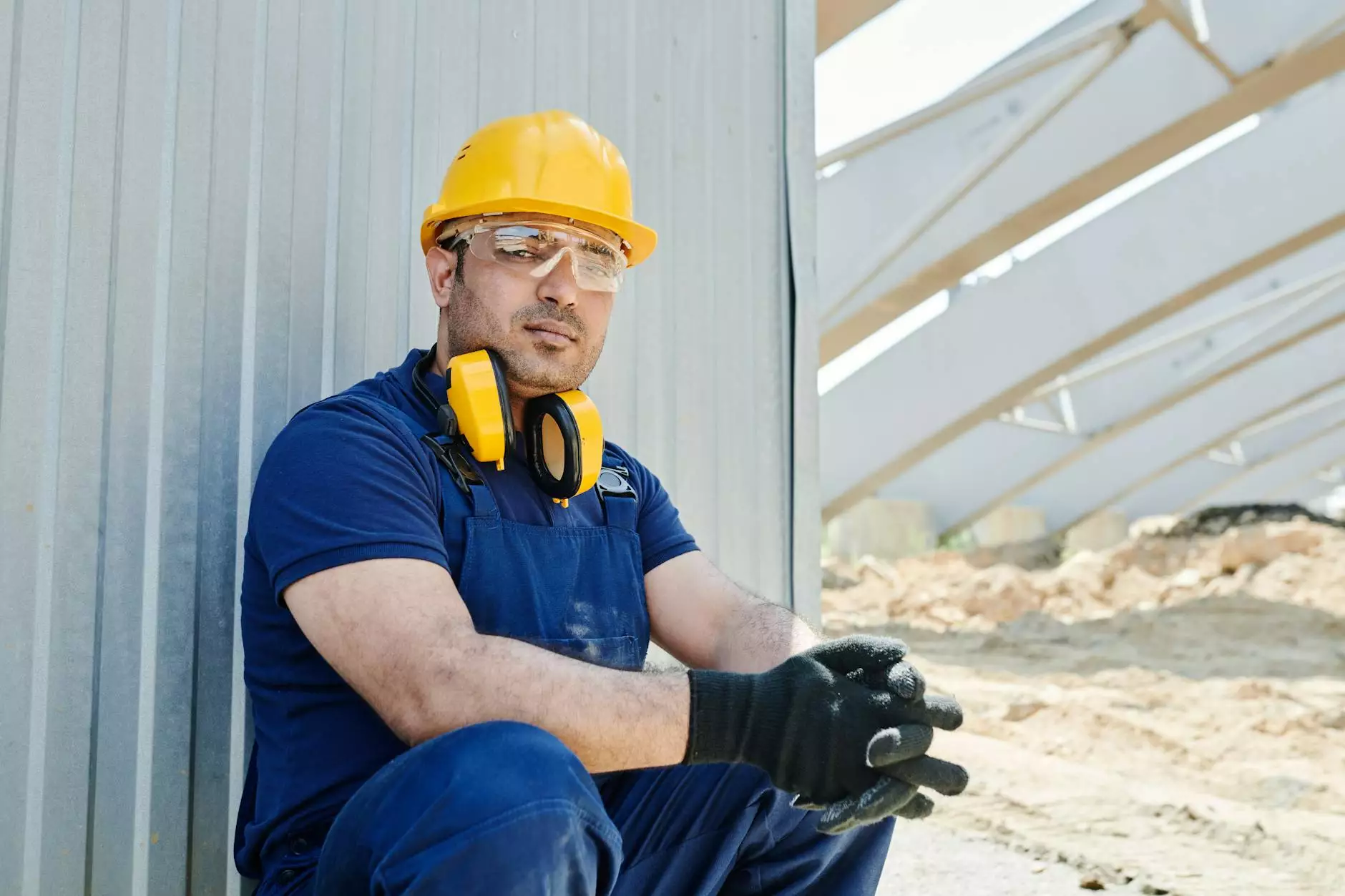 Providing Reliable Waterproofing Solutions in Lincoln and Omaha
Aaron's Quality Contractors is the leading basement waterproofing contractor serving Lincoln and Omaha areas. With years of experience and a team of highly skilled professionals, we specialize in providing exceptional waterproofing solutions to homeowners, protecting their basements from water damage and ensuring a dry and safe living environment.
Why Choose Aaron's Quality Contractors?
1. Expertise in Basement Waterproofing
At Aaron's Quality Contractors, we have extensive expertise in basement waterproofing techniques. Our team is well-trained in identifying and addressing common basement water issues such as leaking walls, seepage, and moisture problems. We utilize the latest technology and industry-leading practices to deliver effective and long-lasting waterproofing solutions.
2. Customized Waterproofing Solutions
We understand that every basement is unique and requires personalized attention. That's why we offer customized waterproofing solutions tailored to meet the specific needs of your basement. Whether it's exterior waterproofing, interior drain systems, or foundation repairs, we have the expertise to handle it all with precision and care.
3. Quality Workmanship
As a reputable basement waterproofing contractor, we take pride in our commitment to quality workmanship. Our dedicated team of experts ensures every project is completed to the highest standards. We use premium quality materials and follow industry best practices to deliver outstanding results that last.
4. Comprehensive Water Damage Prevention
At Aaron's Quality Contractors, we specialize not only in waterproofing basements but also in preventing water damage. Our comprehensive approach includes assessing potential risks, implementing preventive measures, and providing ongoing maintenance to safeguard your basement from future water-related issues.
Our Basement Waterproofing Services
Exterior Waterproofing
Our exterior waterproofing services involve sealing the foundation walls, installing drainage systems, and waterproofing membranes. This approach provides a robust barrier against water intrusion, ensuring a dry and secure basement.
Interior Drainage System Installation
We offer interior drainage system installation to effectively manage water seepage and prevent basement flooding. Our expert team installs sump pumps, French drains, and other drainage systems to redirect water away from your home's foundation.
Crack Repair
If you're dealing with basement wall cracks, we offer professional crack repair services. Our experienced technicians use specialized techniques and materials to repair and reinforce cracked walls, preventing further water intrusion.
Mold Remediation
In addition to waterproofing services, we also provide mold remediation solutions. Our certified mold remediation specialists will assess the extent of mold growth, remove existing mold, and implement preventive measures to ensure a healthy and mold-free environment.
Trust the Experts in Basement Waterproofing
When it comes to basement waterproofing in Lincoln and Omaha, Aaron's Quality Contractors is the name you can trust. Our commitment to customer satisfaction, attention to detail, and superior craftsmanship set us apart from the competition.
Contact Aaron's Quality Contractors today to schedule a consultation and let our experts help you protect your basement from water damage. With our reliable waterproofing solutions, you can enjoy a dry and safe living space for years to come!