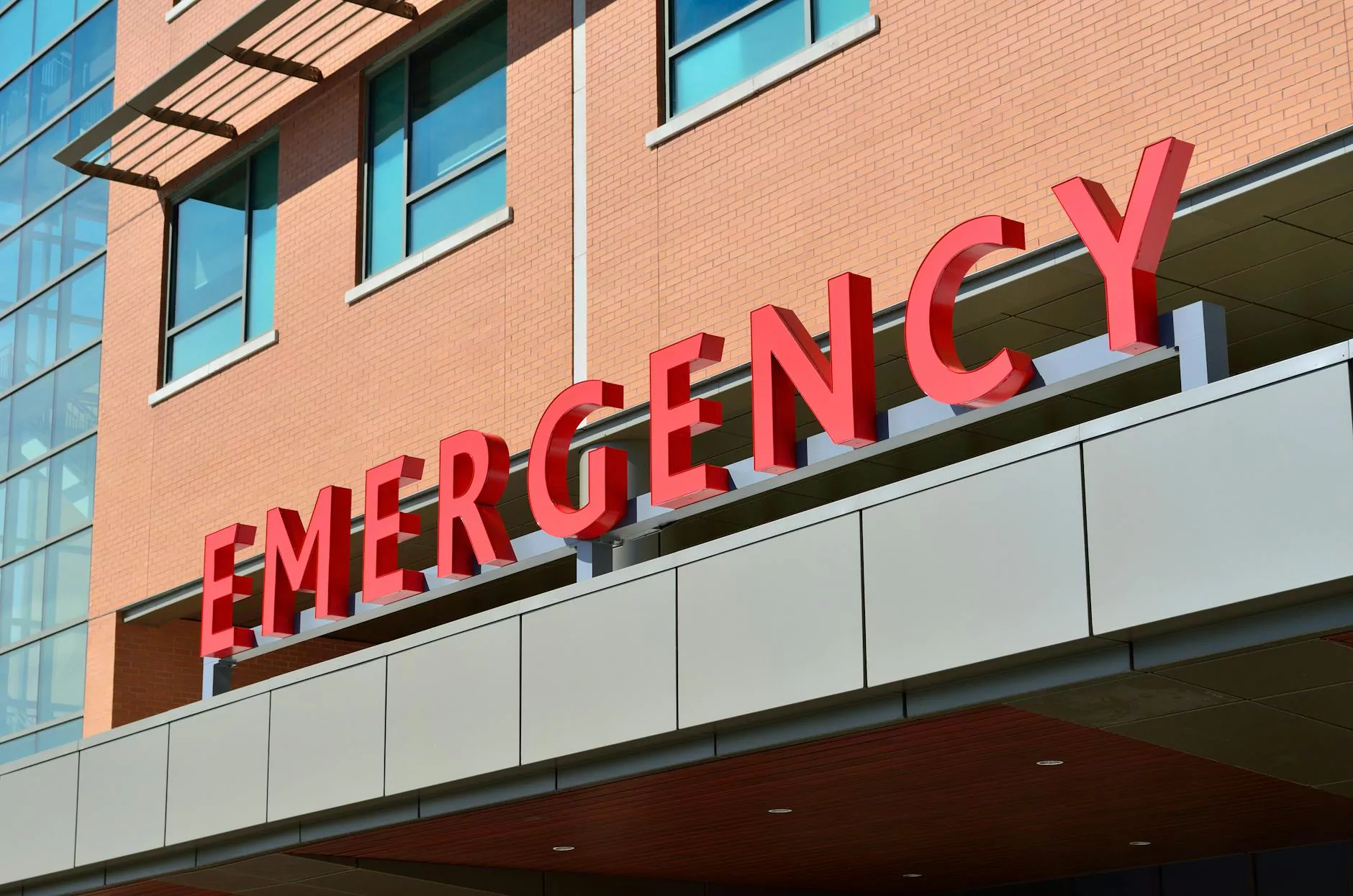 Welcome to Aaron's Quality Contractors, your trusted partner in commercial roof replacement and maintenance. Our expertise in Home and Garden - Home Improvement and Maintenance makes us the go-to resource for all your roofing needs. In this comprehensive guide, we will cover the top 5 signs indicating it's time to replace your commercial roof, along with a maintenance checklist to ensure its longevity.
Sign 1: Extensive Roof Leaks
One of the most apparent signs that your commercial roof needs replacement is when you encounter frequent and extensive roof leaks. These leaks can disrupt your daily operations, damage your inventory, and compromise the overall structural integrity of your building. At Aaron's Quality Contractors, we understand the urgency of addressing these issues promptly. Our team of experienced professionals will assess the extent of the leaks and provide you with tailored solutions to replace your roof efficiently.
Sign 2: Aging and Weathered Roof
As your commercial roof ages, it becomes more susceptible to wear and tear caused by harsh weather conditions, UV radiation, and other external factors. Signs of an aging and weathered roof include cracked or missing shingles, fading color, and visible signs of deterioration. At Aaron's Quality Contractors, we have the expertise to evaluate the condition of your roof and recommend a suitable replacement. Our focus is on providing durable and long-lasting roofing solutions tailored to your specific business needs.
Sign 3: Increasing Energy Costs
If you notice a significant increase in your energy bills, your commercial roof might be the culprit. Poor insulation, damaged sealants, and gaps in your roofing system can lead to energy loss, forcing your HVAC systems to work harder and consume more energy. By replacing your old roof with energy-efficient materials, you can reduce your energy costs and create a more sustainable working environment. Aaron's Quality Contractors can guide you in selecting the right roofing materials and insulation options to help you save on energy expenses.
Sign 4: Structural Compromises
Structural compromises in your commercial building can be a direct consequence of an aging and deteriorating roof. If you notice sagging ceilings, visible cracks on your interior walls, or other signs of structural damage, it is crucial to address them promptly. Delaying the replacement of your commercial roof can further exacerbate these issues and lead to higher repair costs in the long run. At Aaron's Quality Contractors, we prioritize structural integrity and will provide you with a detailed assessment of your roof's condition and recommend appropriate measures to restore stability.
Sign 5: Increased Repair Frequency
Has the frequency of roof repairs significantly increased over the past months? If so, it might be an indication that your commercial roof has surpassed its lifespan. Frequent repairs not only add up in expenses but can also disrupt your business operations. By opting for a roof replacement, you can save time, money, and avoid potential disruptions caused by ongoing repairs. Aaron's Quality Contractors specializes in efficient roof replacement services using high-quality materials to ensure long-term reliability and minimal maintenance requirements.
Maintenance Checklist for Long Lasting Commercial Roof:
Regular inspections to detect any signs of damage or wear and tear
Prompt repair of any leaks or structural issues
Cleaning gutters and downspouts to allow proper water drainage
Clearing debris and leaves from the roof surface
Periodic roof coating to enhance durability and weather resistance
Trimming nearby trees to prevent branches from damaging the roof
Ensuring proper ventilation to reduce moisture buildup
Scheduling professional maintenance services for thorough inspections
By following this maintenance checklist and addressing any potential issues promptly, you can extend the lifespan of your commercial roof and avoid the need for premature replacement. At Aaron's Quality Contractors, we offer comprehensive maintenance plans tailored to your roof's requirements to keep it in optimal condition throughout its lifespan.
As leaders in the Home and Garden - Home Improvement and Maintenance industry, Aaron's Quality Contractors are committed to providing the highest quality service and effectively addressing all your commercial roofing needs. Contact us today to schedule a consultation and learn more about how we can help you replace your commercial roof with precision and expertise.