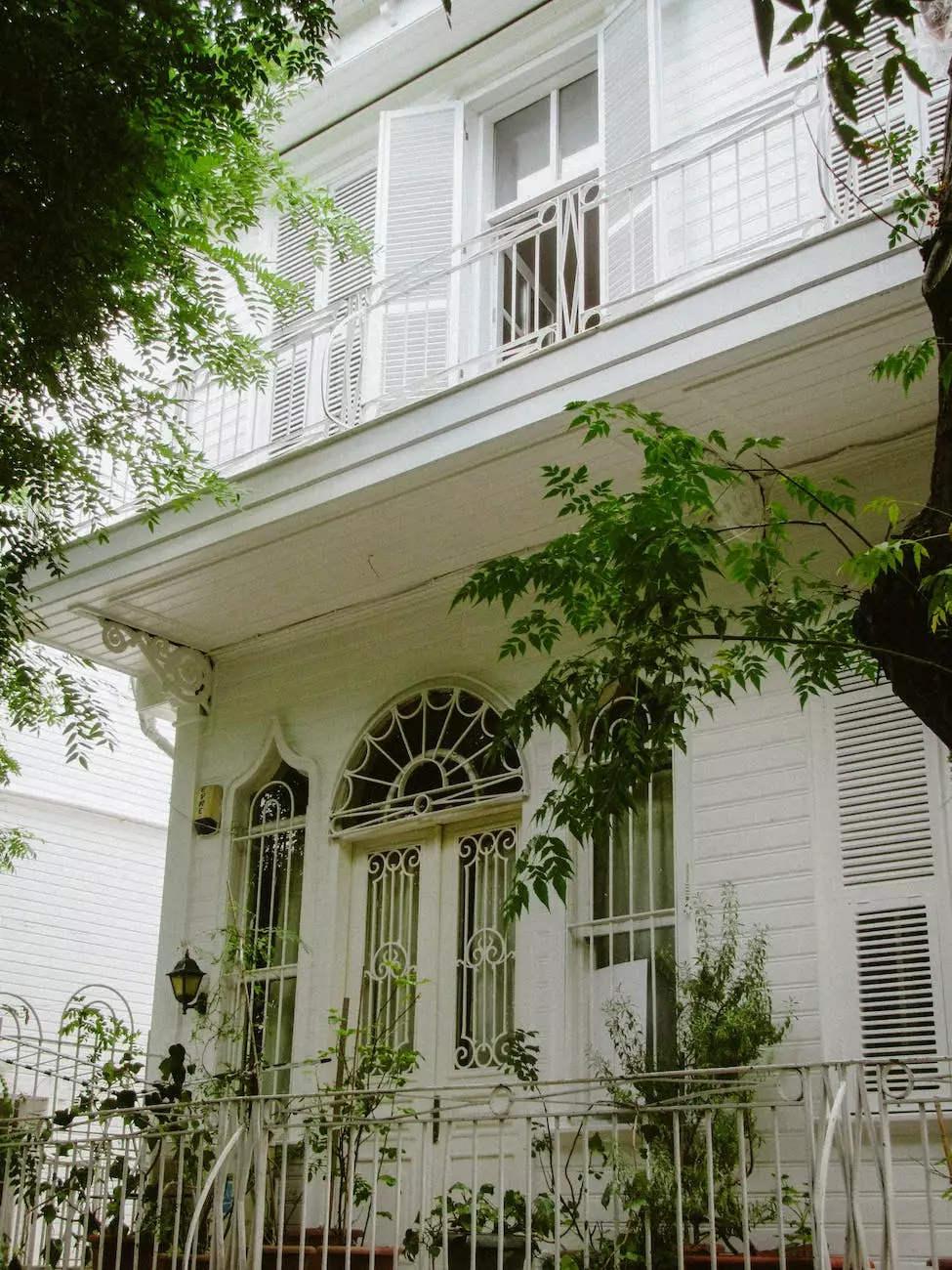 Enhance the Appearance and Durability of Your Home with Expert Siding Repair and Replacement Services
Welcome to Aaron's Quality Contractors, your trusted partner in siding repair and replacement services. With years of experience in the home improvement and maintenance industry, we are dedicated to delivering exceptional results, ensuring your complete satisfaction.
The Importance of Quality Siding
When it comes to protecting your home from various weather conditions, siding plays a crucial role. Not only does it contribute to your home's overall appearance, but it also safeguards the structural integrity by preventing moisture infiltration and minimizing heat loss.
However, over time, siding can become damaged, faded, or worn out. Harsh weather, pests, or natural aging may cause cracks, discoloration, or even detachment. This is where our expert siding repair and replacement services come in.
Why Choose Aaron's Quality Contractors?
At Aaron's Quality Contractors, we take pride in being a leader in the siding repair and replacement industry. Here's why you should choose us:
1. Extensive Experience
With years of experience, our team has honed their skills and techniques to perfection. We have successfully completed numerous siding projects, earning us a reputation for delivering exceptional craftsmanship.
2. Highly Skilled Professionals
Our team consists of highly skilled professionals who are dedicated to providing top-notch home improvement and maintenance services. They are equipped with the knowledge and expertise to handle various types of siding materials, ensuring precise installation and repair.
3. Quality Materials
We understand that using quality materials is essential for long-lasting results. That is why we source our siding materials from trusted manufacturers, ensuring durability, resistance to weather elements, and an aesthetically pleasing appearance.
4. Tailored Solutions
Every home is unique, and so are the siding repair and replacement needs. We offer tailored solutions to match your specific requirements, budget, and style preferences. Our team will work closely with you to understand your vision and deliver results that exceed your expectations.
Our Siding Repair and Replacement Process
When you choose Aaron's Quality Contractors for your siding repair and replacement needs, you can expect a seamless and hassle-free process. Here's an overview of our process:
1. Initial Consultation
We'll start by scheduling an initial consultation, where our experts will assess the condition of your existing siding and discuss your goals and expectations. This allows us to provide an accurate estimate and outline the most suitable solutions for your specific needs.
2. Professional Recommendations
Based on the assessment, our team will provide professional recommendations tailored to address any issues found. Whether it's repairing minor damages or replacing the entire siding system, we will guide you in making informed decisions.
3. Expert Installation
Once you approve the recommended solutions, our highly skilled professionals will commence the installation or repair process. We utilize advanced techniques and tools to ensure precision and efficiency, minimizing disruptions to your daily routine.
4. Quality Assurance
At Aaron's Quality Contractors, we prioritize your satisfaction. Our team conducts thorough quality checks to ensure that every detail is up to our high standards. We want you to enjoy the enhanced appearance and durability of your new or repaired siding for years to come.
Contact Us for Reliable Siding Repair and Replacement Services
If you're in need of reliable siding repair and replacement services, look no further than Aaron's Quality Contractors. We are committed to delivering excellent results, using our expertise to transform your home's exterior with beautiful and functional siding.
Contact us today to schedule a consultation and let us help you enhance the appearance and durability of your home!