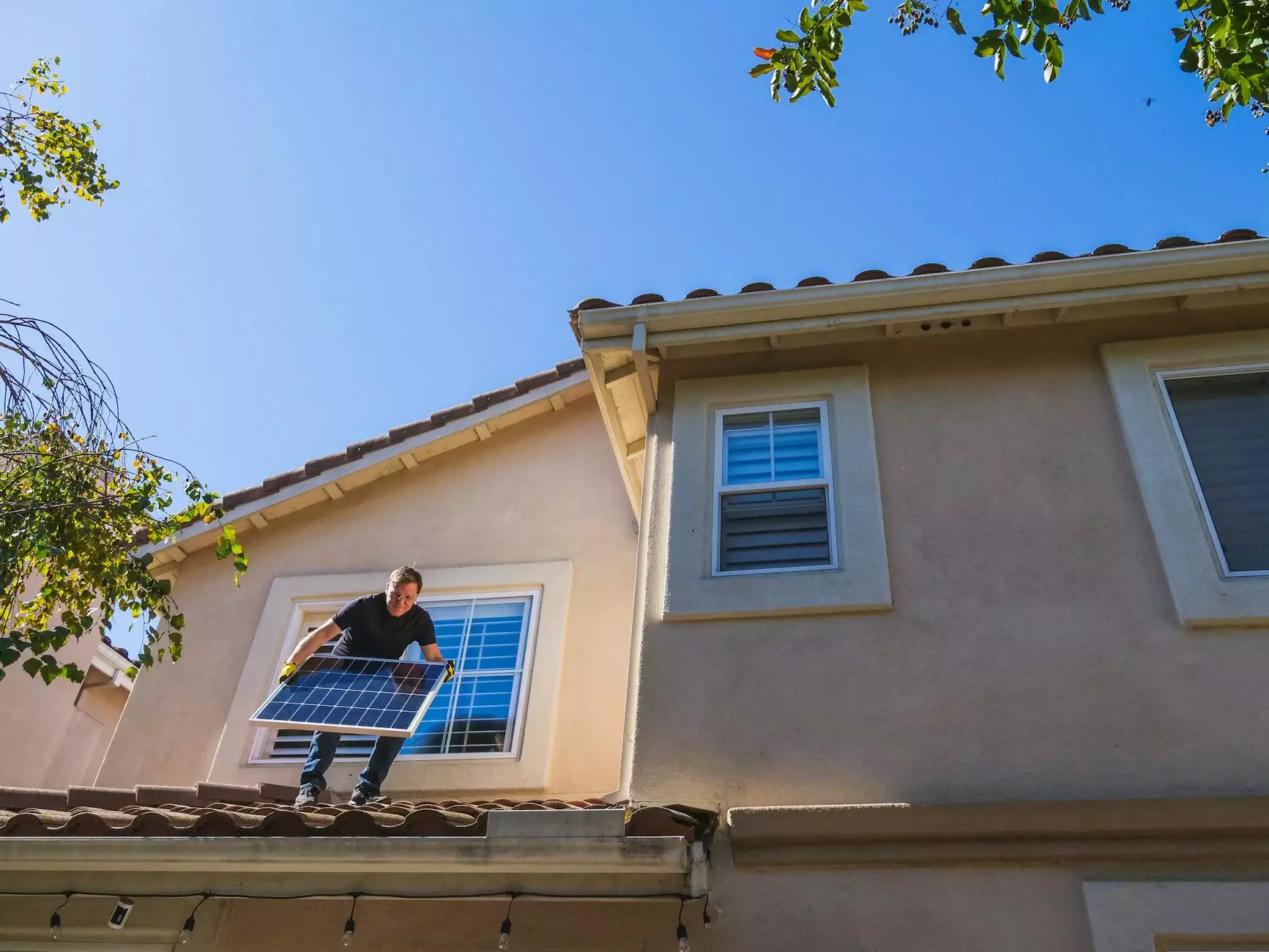 Trusted Solar Installation Services in Ankeny, IA
Are you considering harnessing the power of the sun to save money on your energy bills? Look no further than Aaron's Quality Contractors! We are the leading provider of solar installation services in Ankeny, IA, offering reliable solutions to homeowners and businesses. With years of experience in the industry, our team of skilled professionals is dedicated to delivering exceptional results and helping you transition to clean, sustainable energy.
Why Choose Us for Your Solar Installation Needs
At Aaron's Quality Contractors, we understand the importance of quality solar installation that lasts. Our commitment to excellence sets us apart from the competition. Here's why you can trust us with your solar installation project:
Expertise: Our team consists of highly trained technicians with extensive knowledge in solar installation techniques. We stay up-to-date with the latest industry trends to ensure the highest quality installations.
Quality Products: We only work with reputable brands known for their durability and efficiency. Our solar panels and equipment are designed to withstand the test of time and maximize energy generation.
Custom Solutions: Every home or business is unique, and we understand the importance of tailored solutions. Our team will conduct a thorough assessment of your property to design a solar installation system that meets your specific needs and goals.
Excellent Customer Service: Our customers are our top priority. We strive to provide outstanding customer service throughout the entire solar installation process. Our friendly and knowledgeable staff is always available to answer any questions or concerns you may have.
Affordability: Transitioning to solar energy shouldn't break the bank. Aaron's Quality Contractors offers competitive pricing without compromising on quality. We will work within your budget to provide cost-effective solar solutions.
Environmental Benefits: By choosing solar energy, you are not only saving money but also reducing your carbon footprint. Solar power is a clean and renewable energy source that helps combat climate change and protect the environment.
Our Solar Installation Process
When you choose Aaron's Quality Contractors for your solar installation needs, you can expect a seamless and efficient process:
Initial Consultation: Our team will schedule an initial consultation to understand your energy needs and goals. We will assess your property's suitability for solar installation and provide you with a detailed plan and cost estimate.
Design and Permitting: Once you approve the proposed plan, our experts will handle all the necessary paperwork and obtain the required permits for your solar installation project.
Installation: Our skilled technicians will professionally install your solar panels, ensuring optimal positioning and connection. They will take every precaution to protect your property during the installation process.
System Testing and Activation: After installation, we will thoroughly test your solar system to ensure it is functioning at its best. Once everything is in working order, we will activate your solar panels, allowing you to start enjoying the benefits of solar energy.
Contact Aaron's Quality Contractors Today!
Are you ready to take the first step towards a greener and more cost-effective future with solar installation? Contact Aaron's Quality Contractors today! We are dedicated to providing the highest quality solar installation services in Ankeny, IA, and helping you make a positive impact on the environment while saving money. Call us now to schedule a consultation or fill out our online form to get started!