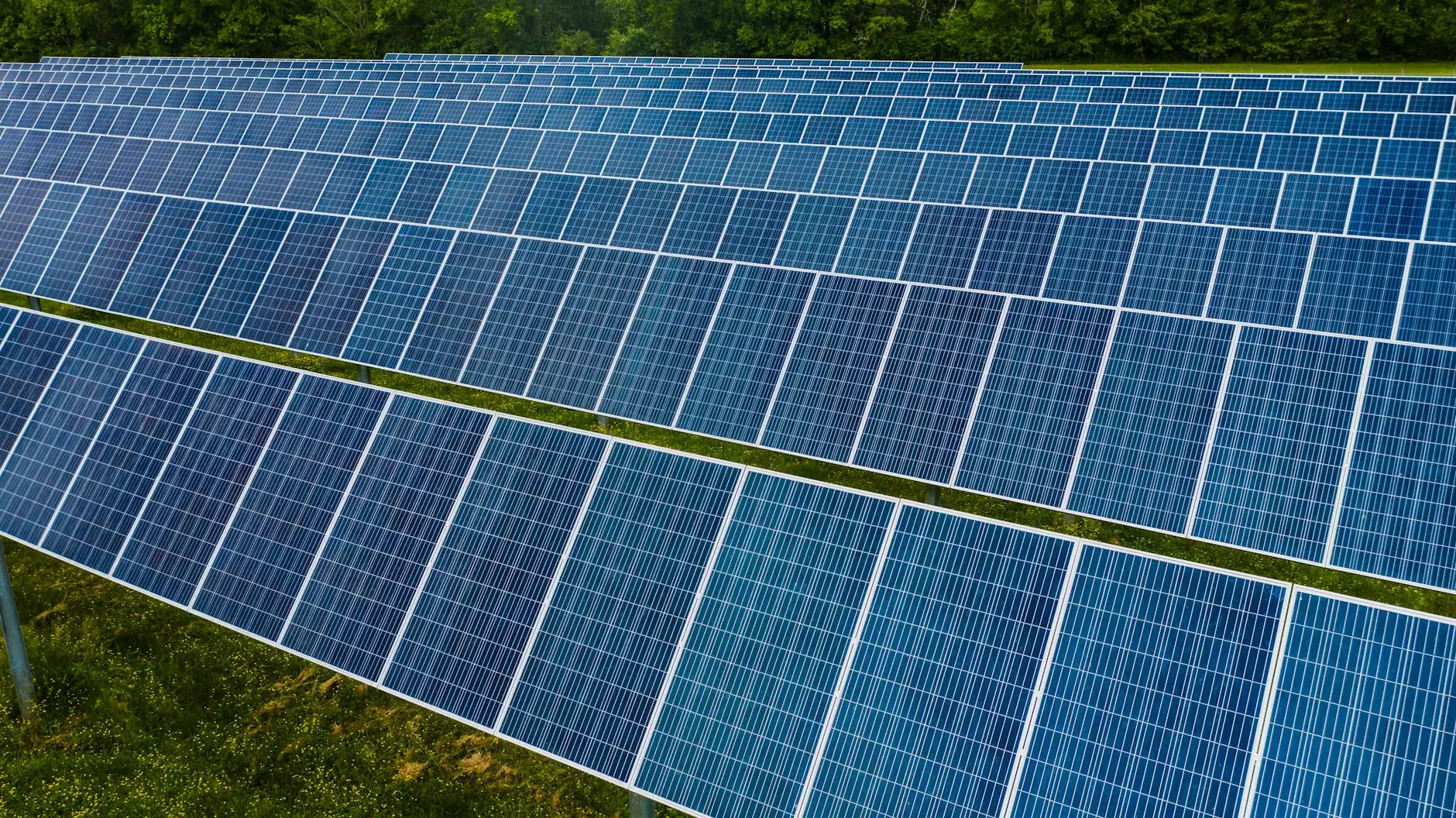 About Aaron's Quality Contractors
Welcome to Aaron's Quality Contractors, your reliable source for high-quality home improvement and maintenance services in Grimes IA. As a trusted contractor, we specialize in providing top-notch solar panel installation services to help homeowners transition to clean, renewable energy sources.
The Benefits of Solar Energy
Solar energy offers numerous advantages for homeowners looking to reduce their carbon footprint and lower their energy bills. Here are some key benefits of installing solar panels:
1. Cost Savings
Solar panels help you save money in the long run by generating your own electricity. Once installed, they produce free, renewable energy for your home, reducing your reliance on traditional power sources and lowering your utility bills. With federal tax credits and local incentives, the upfront cost of installation can be significantly offset, making solar a financially viable option.
2. Environmentally Friendly
Solar energy is a clean, renewable resource that produces no harmful emissions. By choosing solar, you're reducing your carbon footprint and contributing to a greener future. Solar panels also help combat climate change by reducing the demand for fossil fuels, which are major contributors to greenhouse gas emissions.
3. Energy Independence
With solar panels, you become less reliant on the power grid and utility companies. Generating your own electricity allows you to have greater control over your energy consumption and reduce the vulnerability to power outages or fluctuations in energy prices. By embracing solar energy, you gain energy independence and security.
4. Increased Property Value
In addition to the cost savings and environmental benefits, installing solar panels can increase the value of your property. Solar-powered homes are highly desirable in today's market due to the growing emphasis on sustainability and eco-friendly living. Homebuyers recognize the long-term financial advantages of owning a solar-powered home, making it a desirable investment.
Solar Panel Installation Cost
When it comes to solar panel installation, the cost will depend on various factors, including the size of your home, the desired system size, local regulations, and any additional components required. While each project is unique, here is a breakdown of the typical cost involved:
1. Equipment and Material Cost
The cost of solar panels and other necessary equipment is a significant component of the installation cost. The price can vary depending on the brand, efficiency, and number of panels required to meet your energy needs. However, don't compromise quality for a lower price, as investing in high-quality panels ensures optimal performance and long-term durability.
2. Installation Labor Cost
The labor cost includes the installation of solar panels, the mounting system, and the electrical connections. Qualified professionals, like those at Aaron's Quality Contractors, work diligently to ensure a seamless installation that maximizes energy production and system efficiency. Relying on professionals ensures that your investment is protected.
3. Permitting and Inspection Fees
Obtaining the necessary permits and meeting local regulations is an essential part of solar panel installation. Your contractor will handle the permitting process, which can involve fees depending on your location. Additionally, local authorities may conduct inspections to ensure compliance with safety and quality standards.
4. Maintenance and Warranty
Regular maintenance is crucial for optimal performance and longevity of your solar panel system. While solar panels require minimal maintenance, it's important to consider any associated costs, such as cleaning services or inverter replacements. The warranty provided by the manufacturer or installer is another factor to consider, as it offers added peace of mind.
Contact Us for a Free Consultation
Interested in harnessing the power of solar energy for your Grimes IA home? Contact Aaron's Quality Contractors today for a free consultation. Our experienced team will evaluate your energy needs, provide you with a customized solar panel installation plan, and offer a detailed cost estimate. We are committed to delivering exceptional service, quality workmanship, and lasting value. Take the first step towards energy independence and a greener future with Aaron's Quality Contractors.