Why Get Your Roof Inspected Before Selling Your Home?
May 17, 2019
Roof Repairs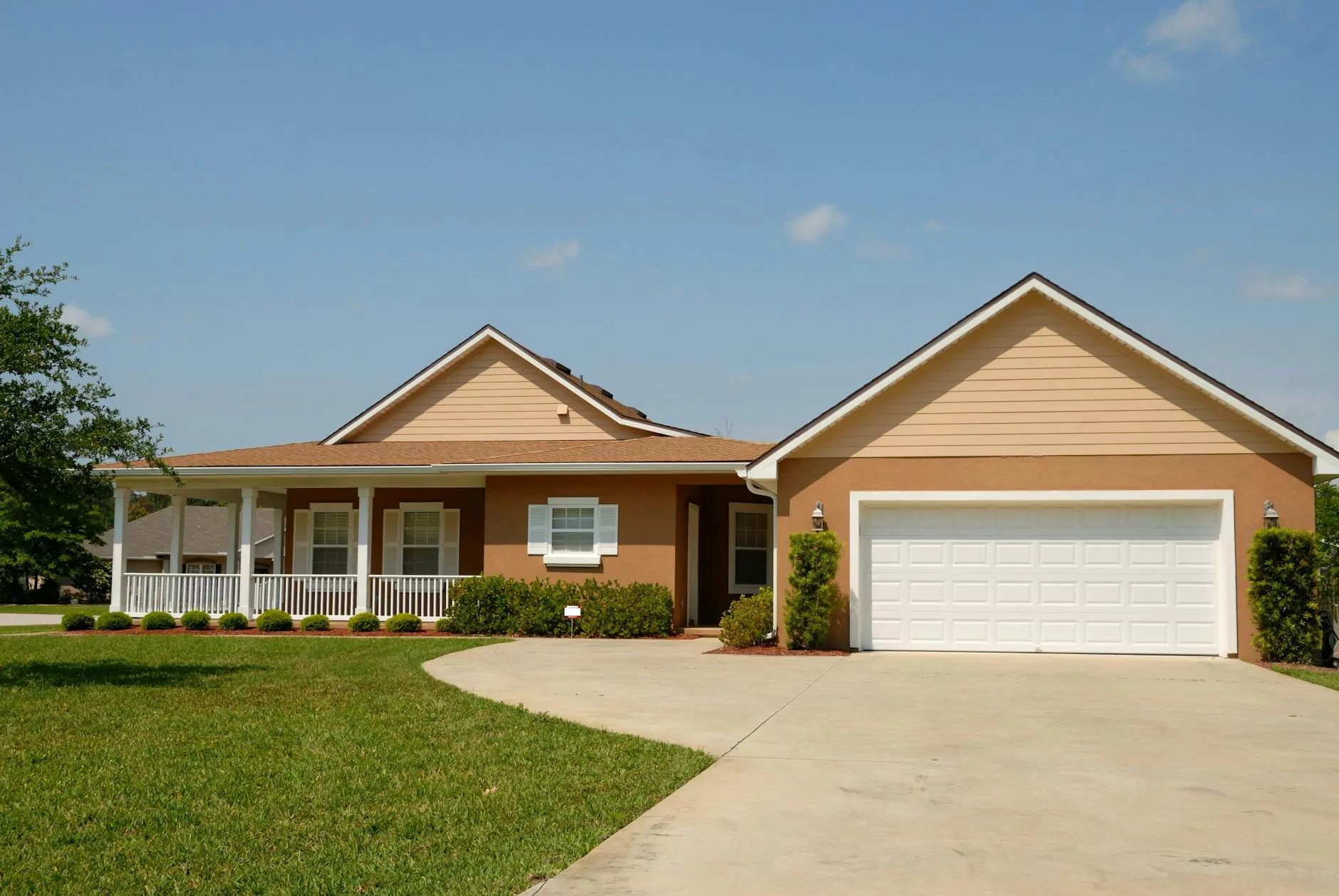 Are you planning to sell your home? Congratulations! Selling a house can be an exciting and financially rewarding experience. However, before putting your home on the market, there are several essential steps you need to take to ensure a successful sale. One crucial aspect that often goes overlooked is getting your roof inspected by professionals like Aaron's Quality Contractors, specialists in home improvement and maintenance.
The Importance of Roof Inspections
Your roof plays a pivotal role in protecting your home from the elements. It shields you and your loved ones from rain, snow, hail, and even harsh sunlight. Over time, due to constant exposure to weather conditions, your roof can develop wear and tear, which might not be easily noticeable to the untrained eye.
By getting your roof inspected before selling your home, you can identify potential issues before they become significant problems. This proactive approach allows you to address any underlying concerns, ensuring that your roof is in excellent condition and appealing to potential buyers.
Increasing the Value of Your Property
When potential buyers look for a new home, they often prioritize properties that require minimal repairs or maintenance. By having your roof inspected and repaired, if necessary, you are effectively increasing the overall value of your property.
An inspection report provided by Aaron's Quality Contractors, a trusted name in the industry, can assure potential buyers that the roof is in exceptional condition. This provides peace of mind and instills confidence in your property, allowing you to set a higher asking price and potentially negotiate better offers.
Identifying Hidden Problems
During a professional roof inspection, experienced contractors will thoroughly assess your roof's condition, taking into account various factors such as age, materials used, and previous maintenance. This comprehensive evaluation helps in identifying hidden problems that may not be immediately visible.
These hidden problems could include leaks, structural damage, compromised flashing, or issues with the ventilation system. Detecting and addressing these concerns early ensures that potential buyers won't encounter any unexpected surprises, and it allows you to address these issues before listing your home on the market.
Enhancing Curb Appeal
First impressions matter, especially when it comes to selling a home. The exterior of your property, including the roof, significantly contributes to the curb appeal. A visually appealing roof can make your home stand out from the competition and attract potential buyers.
By investing in roof repairs or maintenance, you can enhance the overall curb appeal of your property. Aaron's Quality Contractors offers a wide range of services, including roof cleaning, shingle replacement, and gutter maintenance, to make sure your roof looks its best.
Avoiding Last-Minute Delays
Imagine finding the perfect buyer for your home, only to discover that the sale is delayed due to roofing issues. Unfortunately, this scenario is more common than you might think. Inspections conducted by potential buyers may reveal roof problems that could stall the selling process.
By getting your roof inspected and repaired beforehand, you can avoid any last-minute delays that could potentially jeopardize the sale. A smooth and hassle-free transaction is crucial when selling your home, and having a reliable roof inspection report can help ensure everything proceeds as planned.
Hire Aaron's Quality Contractors for Your Roof Inspection
If you're planning to sell your home and want to maximize its value, it's essential to prioritize a professional roof inspection. Aaron's Quality Contractors, a reputable home improvement and maintenance company, specializes in providing top-notch roof repair services that can help you achieve your selling goals.
With their years of experience, highly skilled team, and commitment to excellence, Aaron's Quality Contractors has earned a solid reputation in the industry. Their dedication to customer satisfaction and attention to detail set them apart from their competitors.
Don't leave your home's roof to chance. Contact Aaron's Quality Contractors today to schedule a comprehensive roof inspection. Give yourself and potential buyers the peace of mind of knowing that your roof is in excellent condition, ensuring a successful home selling experience.