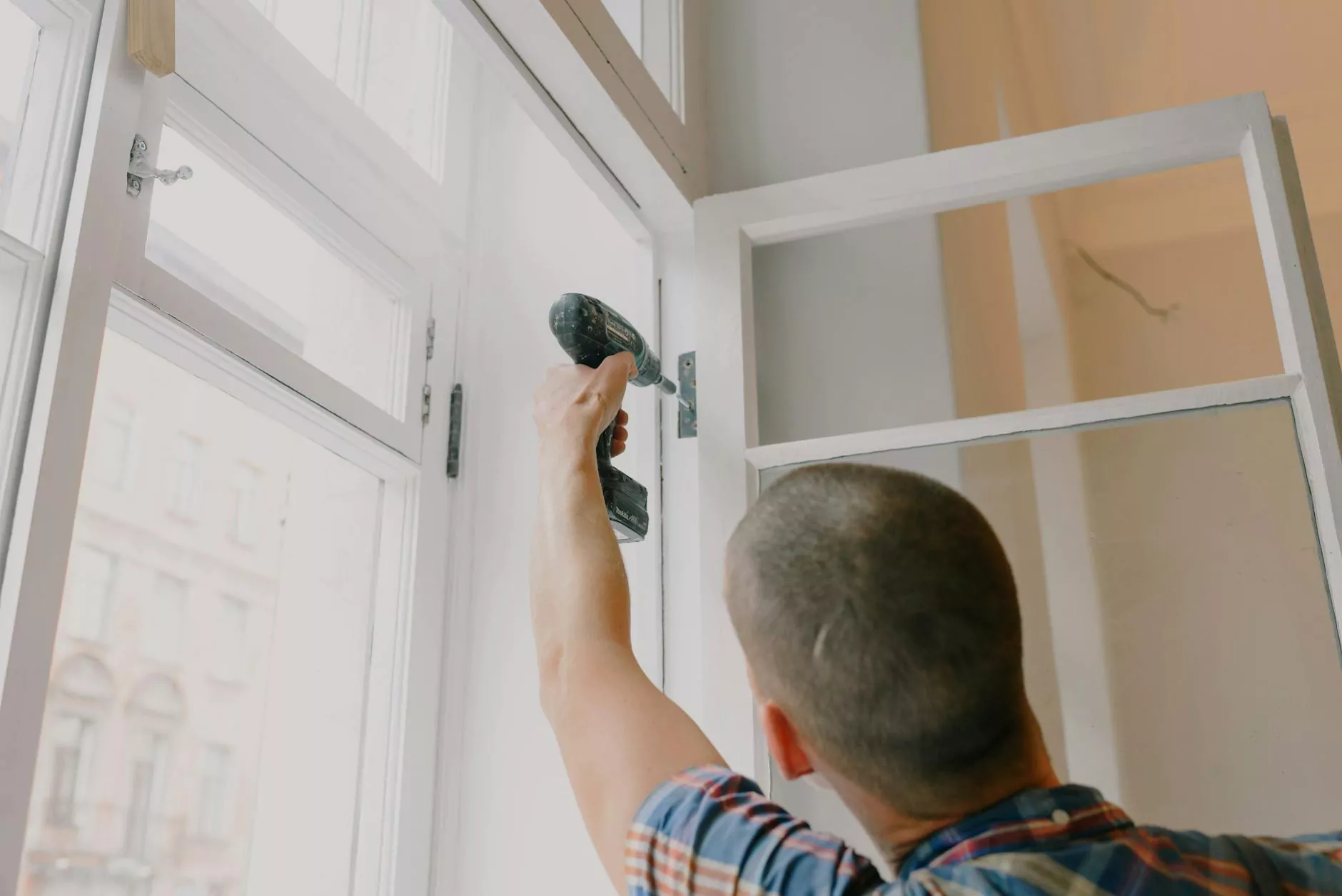 Trust Aaron's Quality Contractors for Top-Notch Window Replacement Services in Omaha
Are you looking to give your home a fresh new look while improving energy efficiency? Look no further than Aaron's Quality Contractors, your trusted partner for exceptional window installation services in Omaha, NE. With years of expertise in the industry, we specialize in delivering high-quality window replacements and installations that not only enhance the beauty of your home but also provide long-lasting performance.
The Importance of Expert Window Installation
Investing in new windows for your home is a significant decision that should not be taken lightly. Proper installation is crucial to maximize the benefits of your new windows. At Aaron's Quality Contractors, we understand the importance of expert window installation. Our team of experienced professionals is dedicated to ensuring your windows are installed according to industry best practices and manufacturer guidelines. We take pride in delivering flawless installations that not only improve the aesthetics of your home but also optimize energy efficiency and durability.
Quality Window Replacements Tailored to Your Needs
When it comes to window replacements, one size does not fit all. At Aaron's Quality Contractors, we understand that every homeowner has unique preferences and requirements. That's why we offer a wide range of window options to suit your needs. Whether you prefer classic double-hung windows, sleek casement windows, or energy-efficient awning windows, we have got you covered. Our team will work closely with you to help you select the perfect windows that not only complement your home's architecture but also meet your specific functional and aesthetic needs.
The Benefits of New Windows
Investing in new windows for your home can bring about a multitude of benefits that go beyond aesthetics. Here are some of the advantages of getting new windows installed by Aaron's Quality Contractors:
Improved Energy Efficiency: Replace old, drafty windows with modern, energy-efficient ones to reduce your heating and cooling costs.
Enhanced Comfort: New windows provide better insulation, reducing drafts and temperature fluctuations, thus creating a more comfortable living environment for you and your family.
Reduced Noise: Enjoy a quieter home with windows that offer enhanced soundproofing capabilities, effectively reducing the penetration of external noise.
Increased Natural Light: Upgrade your windows to larger, more expansive options that allow ample natural light to flood your living spaces, creating a brighter and more inviting atmosphere.
Boosted Home Value: Installing new windows not only enhances your home's curb appeal but also increases its overall value, providing a high return on investment.
Why Choose Aaron's Quality Contractors?
When it comes to window replacements in Omaha, NE, Aaron's Quality Contractors stands out from the competition. Here's why our clients choose us as their trusted window installation experts:
Unparalleled Experience: With years of experience in the industry, we have perfected our window replacement techniques to deliver exceptional results.
Top-Quality Products: We source our windows from leading manufacturers known for their outstanding craftsmanship and durability, ensuring you receive long-lasting and high-performance products.
Skilled and Professional Team: Our team of highly skilled installers is trained to the highest standards. We pride ourselves on our attention to detail and commitment to customer satisfaction.
Personalized Service: We take the time to understand your vision and requirements, providing personalized solutions that align with your budget and preferences.
Transparent Pricing: We believe in transparent pricing and provide detailed quotes with no hidden costs, giving you peace of mind throughout the entire process.
Exceptional Customer Support: We are dedicated to delivering an outstanding customer experience. Our friendly team is always ready to address any questions or concerns you may have.
Contact Aaron's Quality Contractors for Your Window Replacement Needs
Don't settle for less when it comes to your home's windows. Trust the experts at Aaron's Quality Contractors for top-notch window replacements in Omaha, NE, and the surrounding areas. Enhance the beauty, energy efficiency, and overall value of your home with our premium window installation services. Contact us today for a consultation and let our team transform your home with quality windows that will stand the test of time.