A Guide To Roof Repair - McCoy Roofing
Feb 14, 2022
Roof Repairs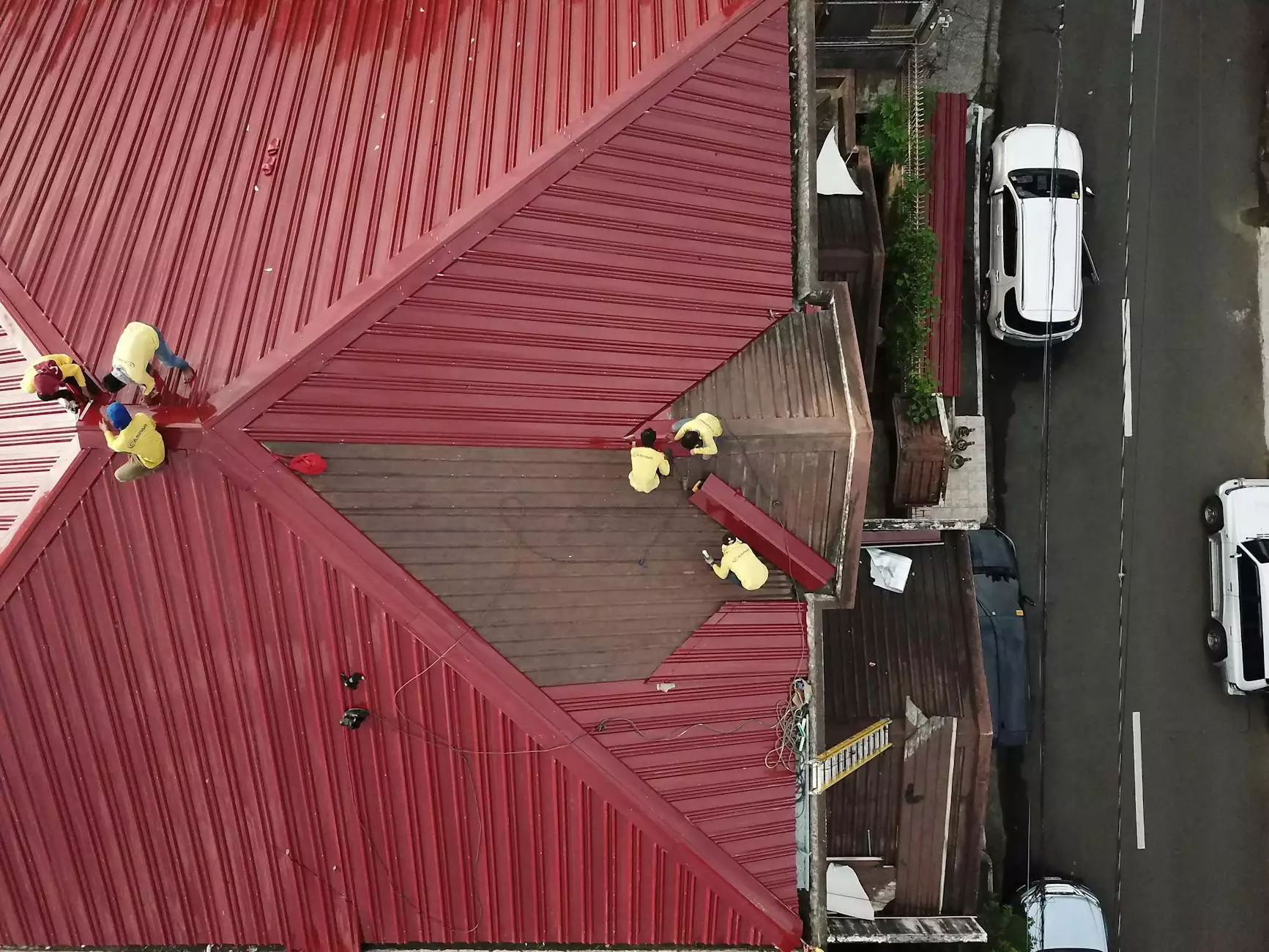 Introduction
Welcome to Aaron's Quality Contractors, your trusted source for all your Home Improvement and Maintenance needs. In this comprehensive guide, we will provide you with expert tips and advice on roof repair. Whether you have a leaky roof, damaged shingles, or any other roofing issue, we are here to help you fix it properly and ensure the longevity of your roof.
Why Roof Repair is Important
Your roof is one of the most important components of your home. It protects you and your belongings from the elements while also enhancing the appearance and value of your property. Regular maintenance and timely repairs are crucial to prevent more significant damage and costly repairs in the future.
Common Roofing Issues
1. Leaky Roof
A leaky roof can lead to water damage, mold growth, and structural issues. It's essential to identify the source of the leak and repair it promptly. Inspect your roof for missing or damaged shingles, cracked flashing, or worn-out sealant. Addressing these issues early can save you from costly repairs down the line.
2. Damaged Shingles
Shingles can become damaged due to extreme weather conditions, age, or poor installation. Look for signs of curling, cracking, or missing shingles. Damaged shingles can compromise the integrity of your roof and leave it vulnerable to leaks and further damage. Replace any damaged shingles as soon as possible.
3. Roof Ventilation Problems
Inadequate roof ventilation can cause heat buildup, moisture accumulation, and premature aging of the roof materials. Check if your roof has proper vents and ensure they are not obstructed. Proper ventilation will help regulate the temperature and extend the lifespan of your roof.
4. Flashing Issues
Flashing is used to create a watertight barrier around roof openings, such as chimneys and vents. Over time, flashing can deteriorate, leading to water infiltration and leaks. Inspect your flashing for any signs of damage, such as rust or cracks. Replace or repair the flashing to maintain a watertight roof.
5. Poor Roof Installation
If your roof was not properly installed, it can cause a multitude of issues. Improperly nailed shingles, incorrect flashing installation, or insufficient underlayment can shorten the lifespan of your roof and make it more susceptible to damage. Consult with a professional roofer to assess the quality of your roof installation.
DIY Roof Repair Tips
While some roof repairs may require professional assistance, there are several tasks that you can tackle on your own. Here are a few DIY tips to help you maintain and repair your roof:
1. Clear Debris Regularly
Leaves, branches, and other debris can collect on your roof, leading to clogged gutters and potential water damage. Regularly clear your roof of debris to prevent these issues.
2. Replace Missing Shingles
Replacing missing or damaged shingles is a relatively simple DIY task. Carefully remove the old shingle, align the new one, and secure it with roofing nails. Be sure to follow proper safety precautions when working at heights.
3. Seal Cracks and Gaps
Inspect your roof for cracks and gaps that can allow water to penetrate. Apply roofing cement or silicone sealant to seal these areas and prevent leaks.
4. Check and Clean Gutters
Clogged gutters can cause water to pool on the roof, leading to damage and leaks. Regularly check and clean your gutters to ensure proper drainage.
Professional Roof Repair Services
While some roof repairs can be done on your own, it's crucial to know your limits. For more complex issues or if you're unsure about your DIY skills, hiring a professional roofing contractor is the best course of action. Aaron's Quality Contractors offers top-notch roof repair services, backed by years of experience and a team of skilled professionals. We use high-quality materials and proven techniques to ensure the best results for your roofing project.
Contact Aaron's Quality Contractors Today
Don't let a damaged roof compromise the safety and integrity of your home. Trust Aaron's Quality Contractors for all your roof repair needs. Contact us today to schedule a consultation, and let our experts take care of your roof!