Common Roof Problems - Aaron's Quality Contractors
Dec 4, 2022
Roof Repairs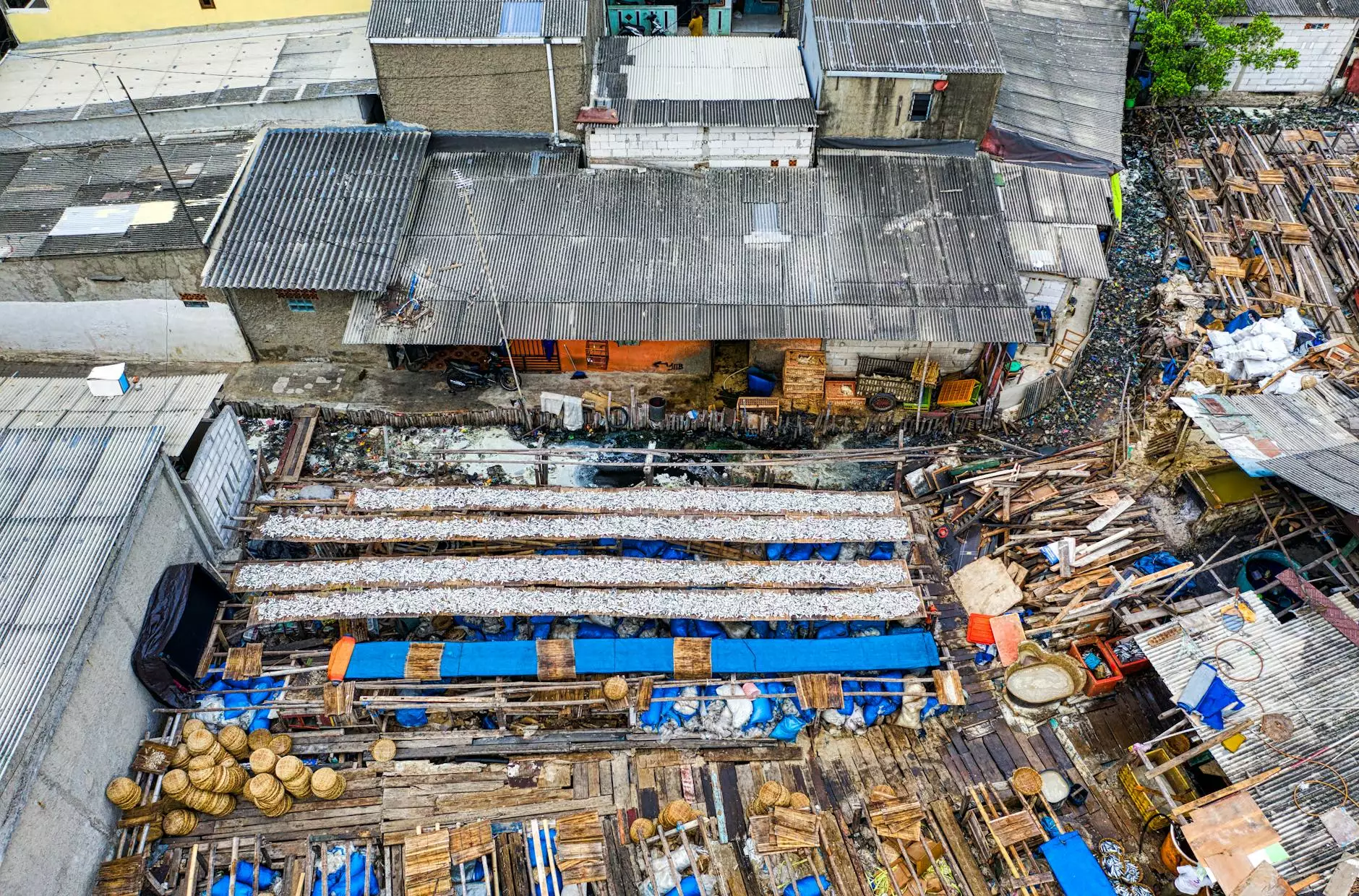 About Aaron's Quality Contractors
Aaron's Quality Contractors is a leading home improvement and maintenance company specializing in roofing services. With years of experience in the industry, we have been providing top-notch solutions to homeowners in need of high-quality roofing repairs and maintenance. Our team of experts is committed to ensuring your roof remains in optimal condition, protecting your home and loved ones from various environmental factors.
Understanding Common Roof Problems
Roofing problems can occur because of various reasons such as weather conditions, aging, or improper installation. Identifying these issues early on is crucial to prevent further damage and costly repairs. Below, we highlight some of the most common roof problems homeowners face:
1. Roof Leaks
One of the most prevalent roof problems is leaks. Leaks can occur due to damaged shingles, poor flashing, or inadequate roof sealant. These issues can lead to water penetrating into your home, potentially causing structural damage, mold growth, and compromised insulation efficiency.
2. Missing or Damaged Shingles
Missing or damaged shingles can affect the overall integrity of your roof and compromise its ability to protect your home. Factors such as strong winds, heavy rain, or hail can cause shingles to become loose, cracked, or completely detached, exposing your home to potential water damage and leaks. Timely replacement of missing or damaged shingles is crucial to maintain a watertight roof.
3. Roof Ventilation Issues
Inadequate roof ventilation can lead to problems such as excess heat buildup, moisture accumulation, and reduced energy efficiency. Proper ventilation helps regulate temperature, prevents ice dams, and promotes a healthy environment for your roof's structure. Common signs of ventilation issues include mold growth in the attic, increased energy bills, and premature aging of the roofing materials. Addressing ventilation problems promptly can help prolong the lifespan of your roof.
4. Roof Punctures and Penetrations
Roof punctures and penetrations, such as those caused by fallen tree branches, animals, or improper installation of external fixtures, can create openings for water infiltration. Ignoring these damages can lead to severe water damage, compromising your roof's structural integrity and causing potential interior damage to your home.
5. Flashing Problems
Flashing refers to the metal strips installed at roof joints, valleys, and chimneys to prevent water from seeping into vulnerable areas. Over time, flashing can become loose or damaged, leaving your roof susceptible to leaks and water damage. Regular inspection and maintenance of flashing are essential to ensure its effectiveness in protecting your roof.
Preventing and Addressing Roof Problems
Regular Roof Inspections
To prevent common roof problems from worsening, it is crucial to schedule regular roof inspections. Professional roofing contractors, like Aaron's Quality Contractors, can identify potential issues early and provide appropriate solutions. Regular inspections help catch small problems before they become major headaches.
Maintaining Gutters and Downspouts
Clogged gutters and downspouts can lead to water buildup, causing damage to your roof and home's foundation. Regular cleaning and maintenance of gutters and downspouts are essential in preventing water overflow and ensuring proper water drainage away from your roof.
Timely Repairs or Replacement
When roof problems are identified, it is vital to address them promptly. Ignoring even seemingly minor issues can lead to more extensive damage and costly repairs in the future. Consulting professionals, such as Aaron's Quality Contractors, ensures that repairs are carried out correctly and effectively, helping to prolong the lifespan of your roof.
Proper Roof Maintenance
Maintaining your roof regularly can help extend its lifespan and prevent common problems. This includes cleaning debris, trimming overhanging branches, and following manufacturer-recommended maintenance guidelines. By investing time and effort in routine maintenance, you can save money on future repairs and ensure the longevity of your roof.
Contact Aaron's Quality Contractors for Reliable Roofing Solutions
When faced with common roof problems, turn to the experts at Aaron's Quality Contractors. With a strong reputation for excellence in home improvement and maintenance, we are committed to delivering top-notch roofing solutions tailored to your specific needs. Whether you require roof repairs, maintenance, or even a complete roof replacement, our team of experienced professionals will ensure your satisfaction.
For reliable and efficient roofing services, contact Aaron's Quality Contractors today. Let us help you overcome common roof problems and keep your home safe and protected.