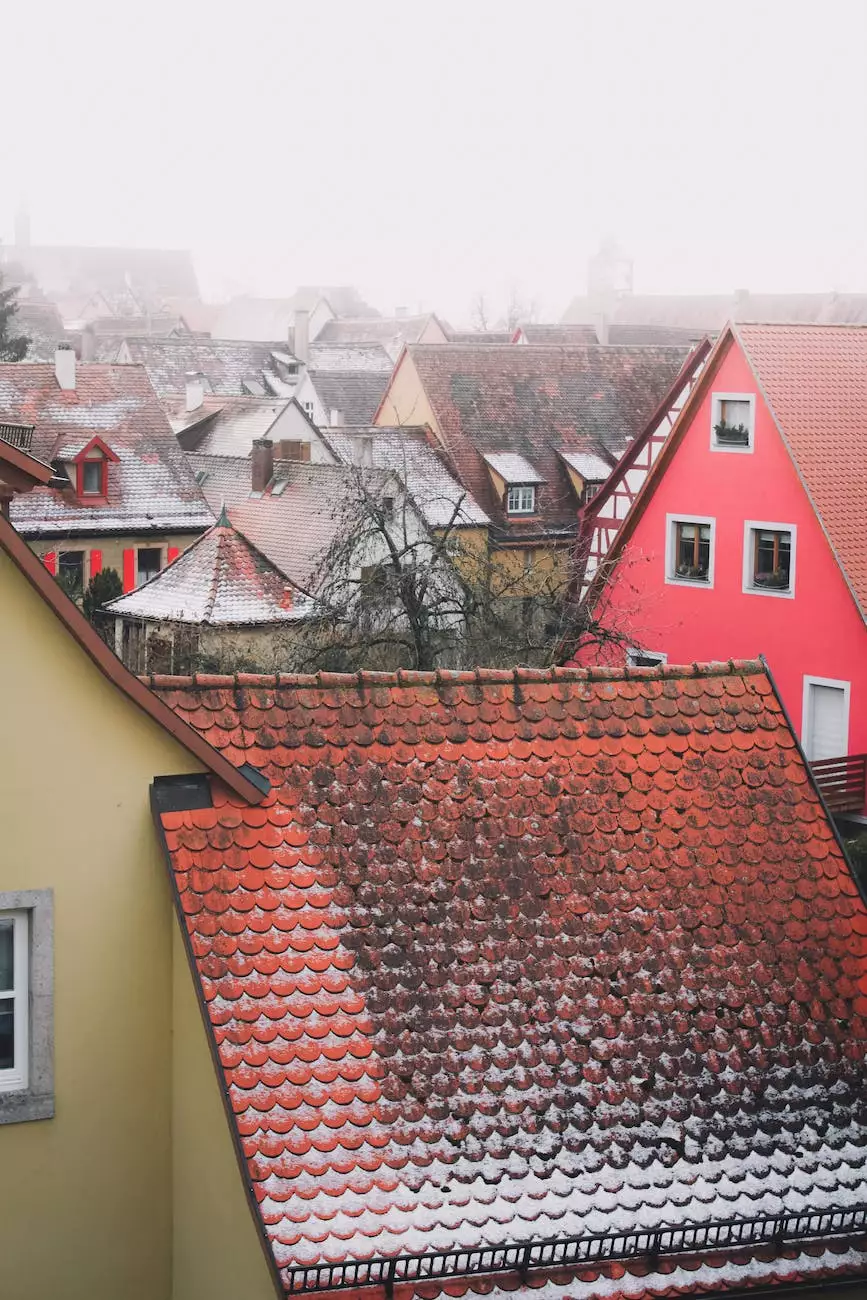 Experience Excellence in Roofing with Aaron's Quality Contractors
Welcome to Aaron's Quality Contractors, your leading provider of high-quality roofing services in Omaha. With a commitment to excellence and a team of skilled professionals, we have earned the reputation of being the number one choice for homeowners and businesses alike when it comes to roofing solutions.
Our dedication to exceptional workmanship, outstanding customer service, and using only the best materials sets us apart from other roofing contractors in the area. Whether you need roof installation, replacement, repair, or maintenance, our expert team is ready to deliver unparalleled results that exceed your expectations.
Comprehensive Roofing Services Tailored to Your Needs
At Aaron's Quality Contractors, we understand that each roofing project is unique. That's why we offer a wide range of services, ensuring that we can meet your specific requirements and deliver the highest level of satisfaction.
Roof Installation
When it comes to installing a new roof, precision and attention to detail are crucial. Our experienced team has a deep understanding of the latest roofing technologies and materials, allowing us to provide top-notch installation services that stand the test of time. We offer a variety of roofing options, including asphalt shingles, metal roofing, tile roofing, and more, ensuring you have the perfect roof for your home or business.
Roof Replacement
If your roof has reached the end of its lifespan or has sustained extensive damage, it may be time for a replacement. Our skilled professionals will assess the condition of your roof and provide you with expert recommendations tailored to your budget and preferences. By using durable and high-quality materials, we ensure that your new roof not only enhances the aesthetics of your property but also provides long-lasting protection.
Roof Repair
From minor leaks to storm damage, our team has the expertise to handle all types of roof repairs. We offer prompt and reliable repair services designed to extend the lifespan of your roof and prevent further damage. Our technicians will identify the root cause of the problem and implement effective solutions, restoring the integrity and functionality of your roof.
Roof Maintenance
Preventative roof maintenance is essential to prolonging the life of your investment and ensuring its optimal performance. Our comprehensive maintenance programs include thorough inspections, cleaning, and minor repairs. By regularly maintaining your roof, you can identify potential issues early on and avoid costly repairs in the future.
Why Choose Aaron's Quality Contractors?
Choosing the right roofing contractor is crucial for the success of your roofing project. Here are a few reasons why homeowners and businesses trust Aaron's Quality Contractors:
Expertise and Experience
With years of experience in the industry, our team has the knowledge and expertise to handle roofing projects of any size and complexity. We stay up-to-date with the latest industry advancements to ensure that our clients receive the highest quality of workmanship.
Quality Materials
We believe that using high-quality materials is the foundation of a long-lasting roof. That's why we partner with reputable suppliers to source premium roofing materials that are durable, energy-efficient, and aesthetically pleasing.
Superior Customer Service
Our commitment to customer satisfaction is unwavering. We pride ourselves on delivering exceptional service from the moment you reach out to us until the completion of your project. Our friendly and responsive team is here to address any concerns or questions you may have along the way.
Unmatched Value
At Aaron's Quality Contractors, we strive to provide our clients with the best possible value for their investment. We offer competitive pricing without compromising on quality, ensuring that you receive outstanding results at an affordable cost.
Contact Us for Top-Notch Roofing Services in Omaha
When it comes to roofing contractors in Omaha, Aaron's Quality Contractors stands head and shoulders above the rest. If you're ready to experience excellence in roofing, contact our team today. We offer free consultations and estimates, allowing us to understand your needs and provide you with customized solutions that meet your budget and timeline.
Don't settle for anything less than the best – choose Aaron's Quality Contractors as your trusted partner for all your roofing needs. Contact us now to get started!
Areas We Serve:
Omaha
Bellevue
Papillion
La Vista
Elkhorn
Gretna
Bennington
Disclaimer: This is a sample page created for demonstration purposes.