Storm Damage Restoration: Navigating the Insurance Claims Process for Commercial Roofs
Nov 15, 2022
Roof Repairs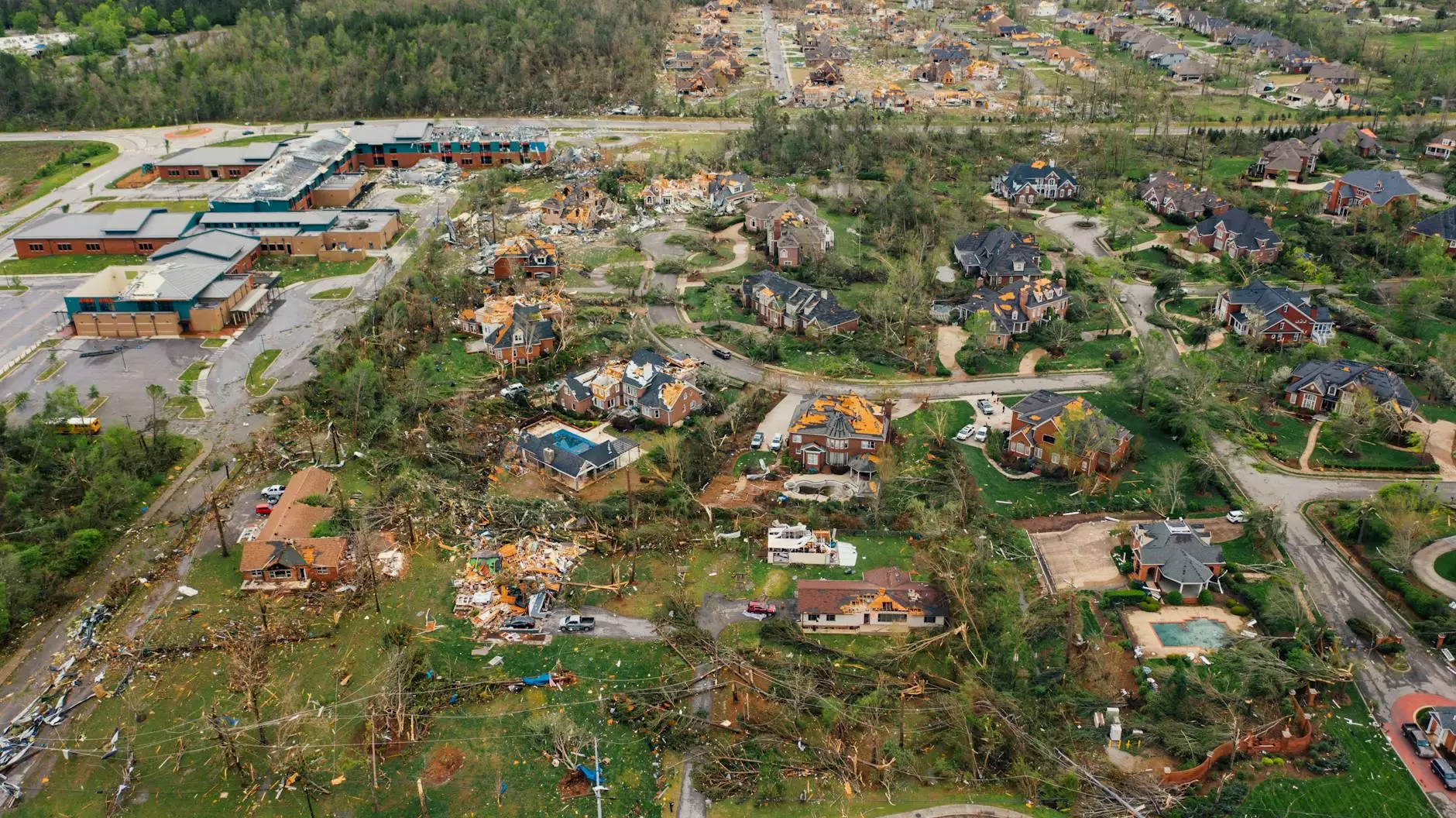 Introduction
Welcome to Aaron's Quality Contractors, a leading provider of storm damage restoration services for commercial roofs. We understand the challenges businesses face when dealing with insurance claims for storm-related damages. In this comprehensive guide, we will walk you through the insurance claims process and share our expertise to help you obtain the coverage your business needs.
Understanding Storm Damage and Insurance Claims
Storms can wreak havoc on commercial roofs, causing significant damage that requires immediate attention. When it comes to insurance claims, it is vital to understand the ins and outs of the process to maximize your chances of a successful claim. Our team of experts has the knowledge and experience to guide you through each step, ensuring you are well-prepared.
1. Documenting Storm Damage
The first crucial step in the insurance claims process is documenting the storm damage. Our dedicated team of professionals will conduct a thorough inspection of your commercial roof, carefully documenting all areas affected by the storm. We will provide you with detailed reports and photographic evidence to support your claim, ensuring that no damage goes unnoticed.
2. Filing the Insurance Claim
Once we have gathered all the necessary documentation, our team will assist you in filing the insurance claim. We understand the paperwork can be overwhelming, so we handle the process efficiently and ensure that all relevant information is included. By working closely with you and your insurance provider, we strive to streamline the process and minimize any delays.
3. Negotiating with Insurance Adjusters
Dealing with insurance adjusters can be complex, and having an experienced professional by your side can make a significant difference. Our knowledgeable team has extensive experience negotiating with insurance adjusters on behalf of our clients. We will advocate for you and ensure that you receive fair compensation for the storm damage restoration.
4. Emergency Repairs and Preventive Measures
While the insurance claims process is underway, it is essential to address any immediate repair needs to prevent further damage. At Aaron's Quality Contractors, we offer emergency repair services to help safeguard your commercial roof until the restoration process begins. Our preventive measures can also help minimize the risk of future storm damage.
5. Storm Damage Restoration
Once the insurance claim has been approved, our team will begin the storm damage restoration process. We utilize the latest industry techniques and high-quality materials to restore your commercial roof to its pre-storm condition efficiently. Our skilled craftsmen have the expertise to handle a wide range of roofing systems, ensuring a durable and long-lasting restoration.
Why Choose Aaron's Quality Contractors?
As leaders in storm damage restoration for commercial roofs, we pride ourselves on delivering exceptional service and outstanding results. Here are a few reasons to choose Aaron's Quality Contractors:
Expertise: With years of experience in the industry, our team possesses the expertise required to navigate the insurance claims process successfully.
Quality Workmanship: We believe in delivering excellence in every project we undertake. Our skilled craftsmen pay attention to detail to ensure superior quality workmanship.
Responsive and Reliable: We understand the urgency of storm damage restoration and aim to be responsive to your needs. Our team is reliable and committed to completing projects on time.
Customer Satisfaction: Our top priority is customer satisfaction. We go above and beyond to exceed your expectations and ensure a positive experience throughout the restoration process.
Contact Us for Storm Damage Restoration
If your commercial roof has been damaged by a storm and you need assistance in navigating the insurance claims process, Aaron's Quality Contractors is here to help. Contact our team today to schedule a consultation, and let our experts guide you through the restoration process. Protect your investment and get the coverage your business deserves with our comprehensive storm damage restoration services.