Welcome to Aaron's Quality Contractors - your trusted Home and Garden partner in Grimes, IA
Jan 9, 2023
About Us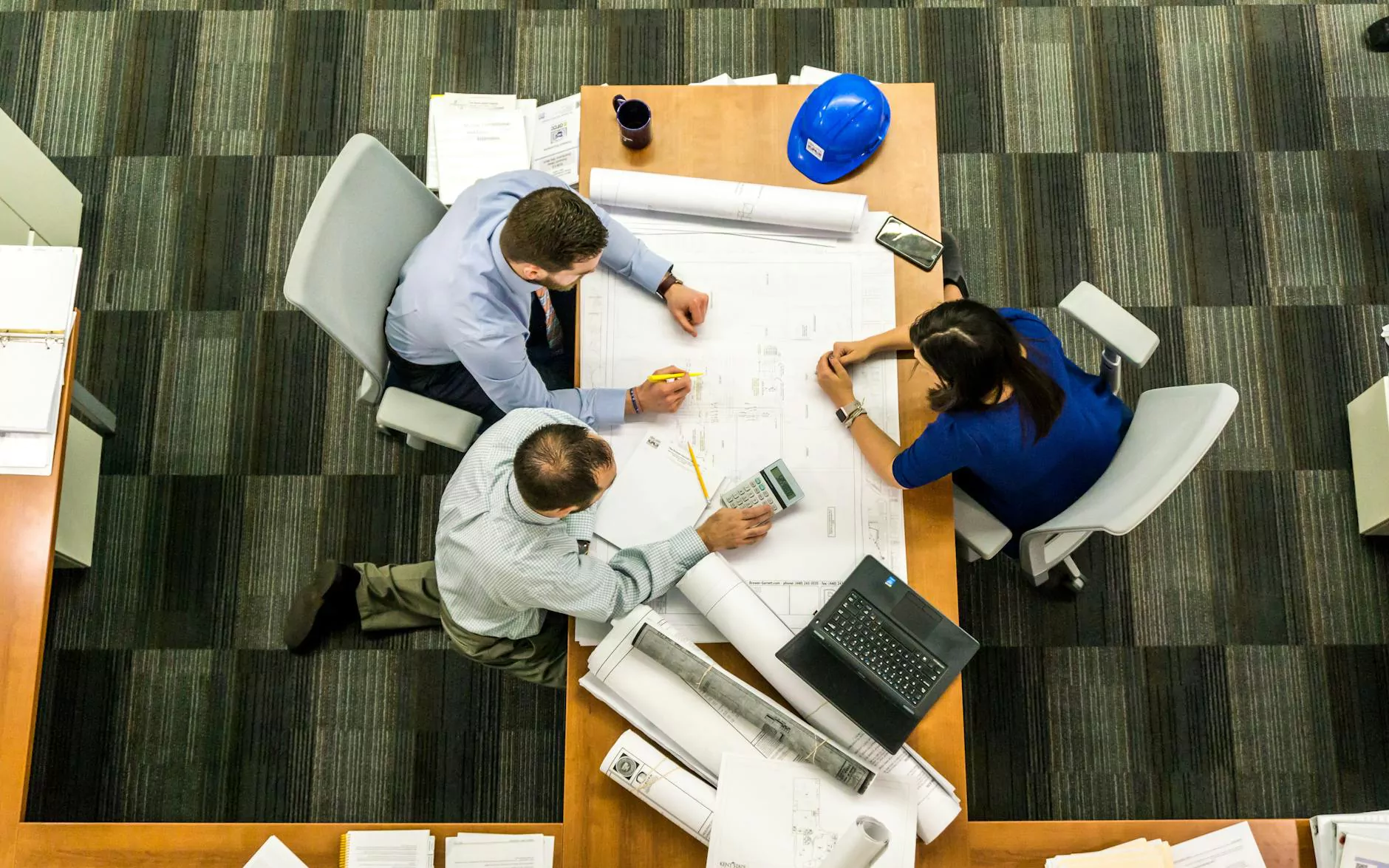 The Titan Project: Empowering Positive Change in Our Community
At Aaron's Quality Contractors, we believe in more than just providing superior home improvement and maintenance services. We are committed to making a positive impact on the community through our non-profit organization, the Titan Project.
The Titan Project was established with the aim of giving back, supporting charitable initiatives, and empowering positive change. Our goal is to enhance the quality of life for residents in Grimes, IA, and beyond. Through various community outreach programs, volunteer efforts, and partnerships, we strive to create lasting and meaningful impacts.
Our Purpose: Transforming Homes and Lives
Our purpose at Aaron's Quality Contractors is to transform not just homes, but also lives. We understand that your home is more than just a physical structure - it's a place where memories are made, families gather, and dreams come to life.
With our expertise and commitment to excellence, we provide a wide range of home improvement and maintenance services that are tailored to meet your specific needs. Our skilled team of professionals is dedicated to delivering outstanding craftsmanship, exceptional customer service, and innovative solutions.
Comprehensive Home Improvement Services
As a leading provider in Grimes, IA, we offer a comprehensive range of home improvement and maintenance services:
1. Kitchen and Bathroom Remodeling:
Upgrade your kitchen or bathroom with our expert remodeling services. From concept to completion, we bring your vision to life with careful attention to detail, quality materials, and superior workmanship.
2. Exterior Renovations:
Enhance the curb appeal and value of your home with our exterior renovation services. Whether it's siding, roofing, windows, or doors, we ensure your home is both aesthetically pleasing and energy-efficient.
3. Interior Renovations:
Transform your living spaces into functional and beautiful areas. Our interior renovation services cover everything from flooring and painting to customized cabinetry and trim work.
4. Outdoor Living Spaces:
Create an outdoor oasis where you can relax, entertain, and enjoy the beauty of nature. Our team specializes in designing and constructing stunning decks, patios, pergolas, and more.
5. Home Maintenance Services:
Keep your home in top condition with our professional maintenance services. From routine inspections to repairs and enhancements, we ensure your home remains safe, efficient, and comfortable.
Why Choose Aaron's Quality Contractors?
When it comes to your home, quality and trust matter. Here are the compelling reasons to choose Aaron's Quality Contractors for all your home improvement needs:
1. Experience and Expertise:
With over a decade of industry experience, we have honed our skills and expertise to deliver top-notch results. Our team consists of highly skilled professionals who are passionate about their craft.
2. Commitment to Quality:
We are committed to delivering excellence in every project we undertake. From using premium materials to employing best practices, we take pride in our commitment to quality workmanship.
3. Customer Satisfaction:
Your satisfaction is our utmost priority. We strive to exceed your expectations, providing exceptional customer service every step of the way. We listen to your needs, communicate transparently, and ensure your complete satisfaction.
4. Licensed and Insured:
Rest easy knowing that we are a fully licensed and insured company. Your home is in safe hands with our team of professionals, and we prioritize your safety and peace of mind throughout the project.
5. Dedicated to the Community:
As mentioned, Aaron's Quality Contractors is not just about business; we passionately believe in giving back to our community through the Titan Project. When you choose us, you also contribute to the positive initiatives that help transform lives and create a better future.
Contact Aaron's Quality Contractors Today
Ready to embark on your home improvement journey? Contact Aaron's Quality Contractors today for a consultation and let us make a difference in your home and community.
Your dream home is within reach with Aaron's Quality Contractors - the trusted name for home and garden services in Grimes, IA.