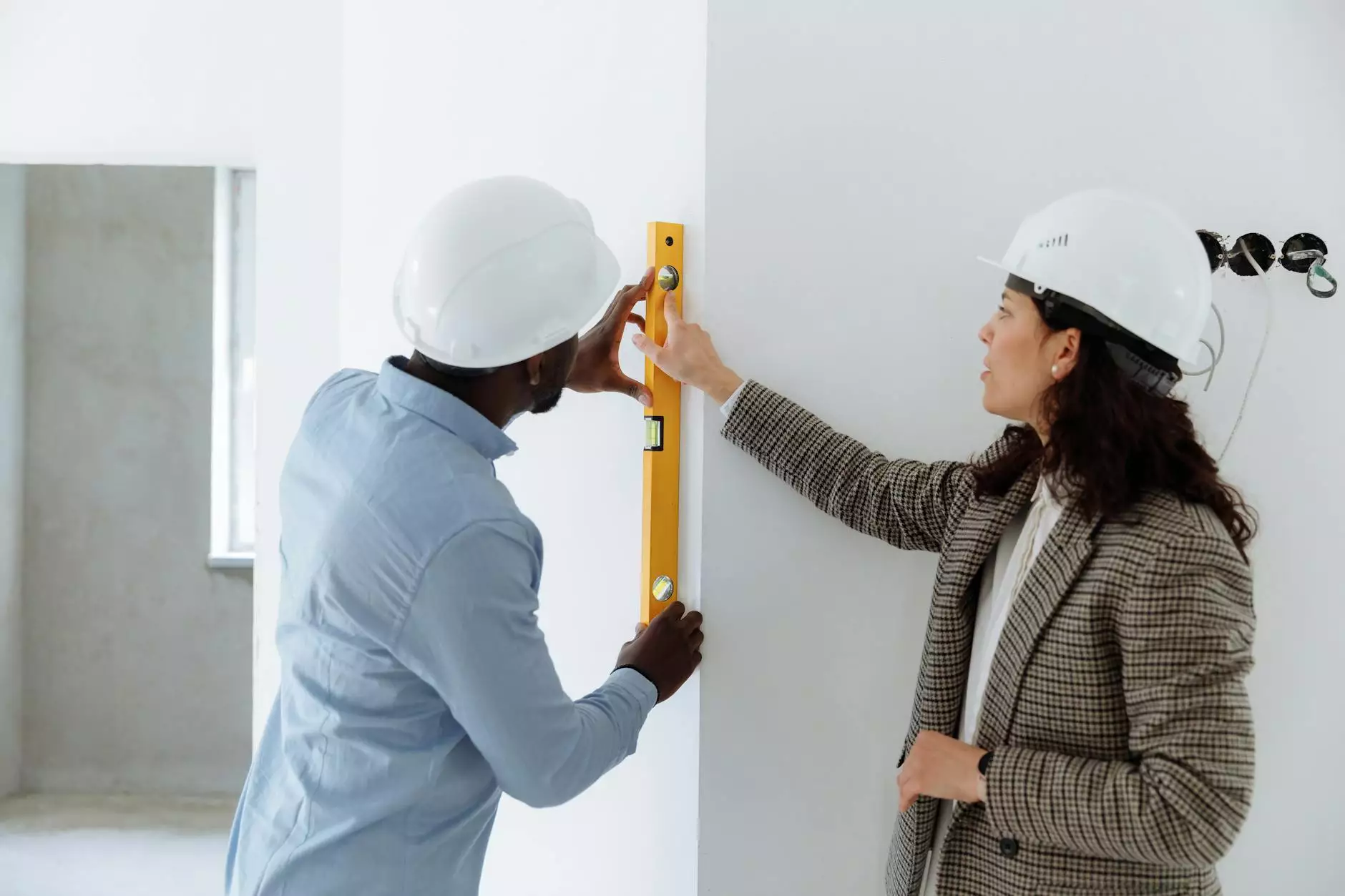 Quality Roofing Services in Des Moines
Welcome to Aaron's Quality Contractors, the leading roofing contractors in Des Moines, Iowa. As experts in home improvement and maintenance, we are dedicated to providing top-notch roofing solutions to homeowners in Des Moines and the surrounding areas. With a focus on quality craftsmanship, exceptional customer service, and competitive pricing, we are committed to exceeding your expectations and ensuring your complete satisfaction.
Why Choose Aaron's Quality Contractors?
When it comes to roofing projects, choosing the right contractor is paramount. Here's why Aaron's Quality Contractors stands out:
Experience: With over 20 years of experience in the industry, we have earned a reputation for delivering superior results.
Expertise: Our team of skilled and certified roofers are experts in their craft, capable of handling all types of roofing systems, materials, and styles.
Quality Materials: We understand the importance of using high-quality roofing materials. That's why we work with trusted suppliers to ensure durability, longevity, and visual appeal.
Personalized Solutions: We believe in tailoring our services to meet your specific needs. Our experienced professionals will work closely with you to understand your requirements and provide customized roofing solutions.
Competitive Pricing: Our affordable pricing ensures that you receive exceptional value for your investment without compromising on quality.
Timely Project Completion: We respect your time and strive to complete every project on schedule while maintaining the highest standards of workmanship.
Customer Satisfaction: Our top priority is your satisfaction. We go above and beyond to ensure that every customer receives unparalleled service and is delighted with the results.
Comprehensive Roofing Services
At Aaron's Quality Contractors, we offer a wide range of roofing services to cater to your specific needs:
Roof Installation and Replacement
Whether you're building a new home or replacing an old roof, our skilled roofers will provide expert installation services. We handle all types of roofing materials, including asphalt shingles, metal roofing, tile roofing, and more. Trust in our expertise to ensure a durable and aesthetically pleasing roof that will enhance the value and appearance of your home.
Roof Repair and Maintenance
Has your roof suffered damage due to storms, leaks, or general wear and tear? Our experienced team is equipped to handle all types of roof repairs. From fixing minor leaks to conducting comprehensive roof inspections, we will address any issues promptly and efficiently. Regular maintenance services are also available, helping you prolong the lifespan of your roof and prevent costly repairs in the future.
Roofing Upgrades and Enhancements
If you're looking to enhance the functionality and energy efficiency of your roof, we offer a range of upgrades and enhancements. Our services include attic insulation installation, skylight installation, roof ventilation improvements, and more. These upgrades not only improve indoor comfort but also help save on energy costs.
Insurance Claims Assistance
Dealing with roof damage can be overwhelming, especially when it involves insurance claims. Our knowledgeable team can assist you through the insurance process, providing guidance and ensuring you receive the coverage you deserve.
Contact Us Today
For all your roofing needs in Des Moines and the surrounding areas, Aaron's Quality Contractors is the name you can trust. Contact us today for a free estimate and experience the difference of working with the leading Des Moines roofing contractors. Our friendly team is ready to answer your questions and provide reliable solutions for your roofing projects.