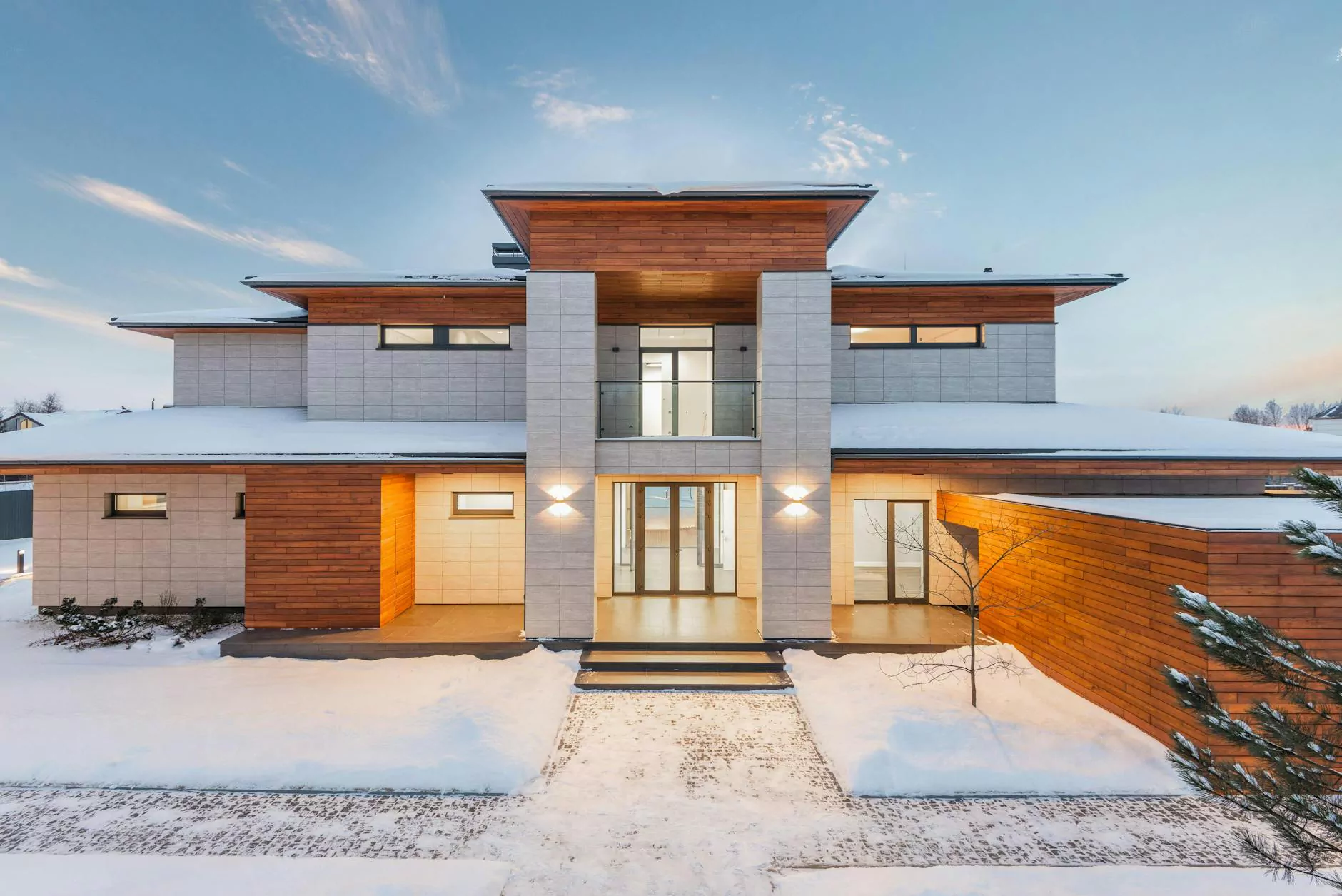 Trusted Window Installation Services in Des Moines
Welcome to Aaron's Quality Contractors, your trusted source for window installation services in Des Moines. Choosing the right windows for your property is crucial for both aesthetics and energy efficiency. At Dunlap Construction, we understand the importance of proper window installation and are committed to delivering unmatched quality and service.
Enhance Your Home with Premium Windows
When it comes to improving the overall look and feel of your home, installing high-quality windows can make a significant difference. Our team at Dunlap Construction takes pride in offering a wide range of premium windows that are not only visually appealing but also energy-efficient.
Benefits of Our Window Installation Services
1. Superior Craftsmanship
Our skilled craftsmen are experienced in handling window installations with precision and care. We pay attention to every detail to ensure a seamless fit, improved insulation, and enhanced security for your home or business.
2. Energy Efficiency
Upgrading to energy-efficient windows can significantly reduce your heating and cooling costs. Our expert team will guide you through various options that can improve the energy efficiency of your space, helping you save money in the long run.
3. Increased Property Value
Replacing old or worn-out windows can give your property a fresh and modern look, increasing its curb appeal and overall value. Our selection of premium windows is designed to elevate the aesthetics and style of any home or business.
4. Noise Reduction
If you live in a noisy area, our specially designed windows can help reduce outside noise, providing you with a quieter living environment. Enjoy peace and tranquility inside your home with our noise-reducing window options.
5. Professional Consultation
We understand that choosing the right windows can be overwhelming. That's why our team of experts is here to provide professional consultation and guidance throughout the entire installation process. We listen to your specific needs and recommend the best solutions tailored to your preferences.
Why Choose Aaron's Quality Contractors?
At Aaron's Quality Contractors, we believe in delivering excellence in every project we undertake. Here's why you should choose us for your window installation needs:
Years of Experience: With over a decade of experience in the industry, we have established ourselves as a reliable and reputable window installation company in Des Moines.
Skilled Professionals: Our team consists of highly skilled professionals who are dedicated to providing top-notch services and exceptional craftsmanship.
Quality Materials: We source our windows from trusted manufacturers to ensure durability, energy efficiency, and long-lasting performance.
Customization Options: We offer a wide range of design options and customization choices to match your unique style and preferences.
Competitive Pricing: We understand the importance of affordability without compromising on quality. Our pricing is transparent and competitive.
Customer Satisfaction: Our commitment to customer satisfaction is unwavering. We strive to exceed your expectations with each project, ensuring your complete satisfaction.
Contact Us Today
If you're in need of window installation services in Des Moines, look no further than Aaron's Quality Contractors. Contact us today for a free consultation and let our expert team transform your space with premium and energy-efficient windows.
Note: For optimization purposes, please include the relevant keywords within your webpage content while maintaining a natural flow.