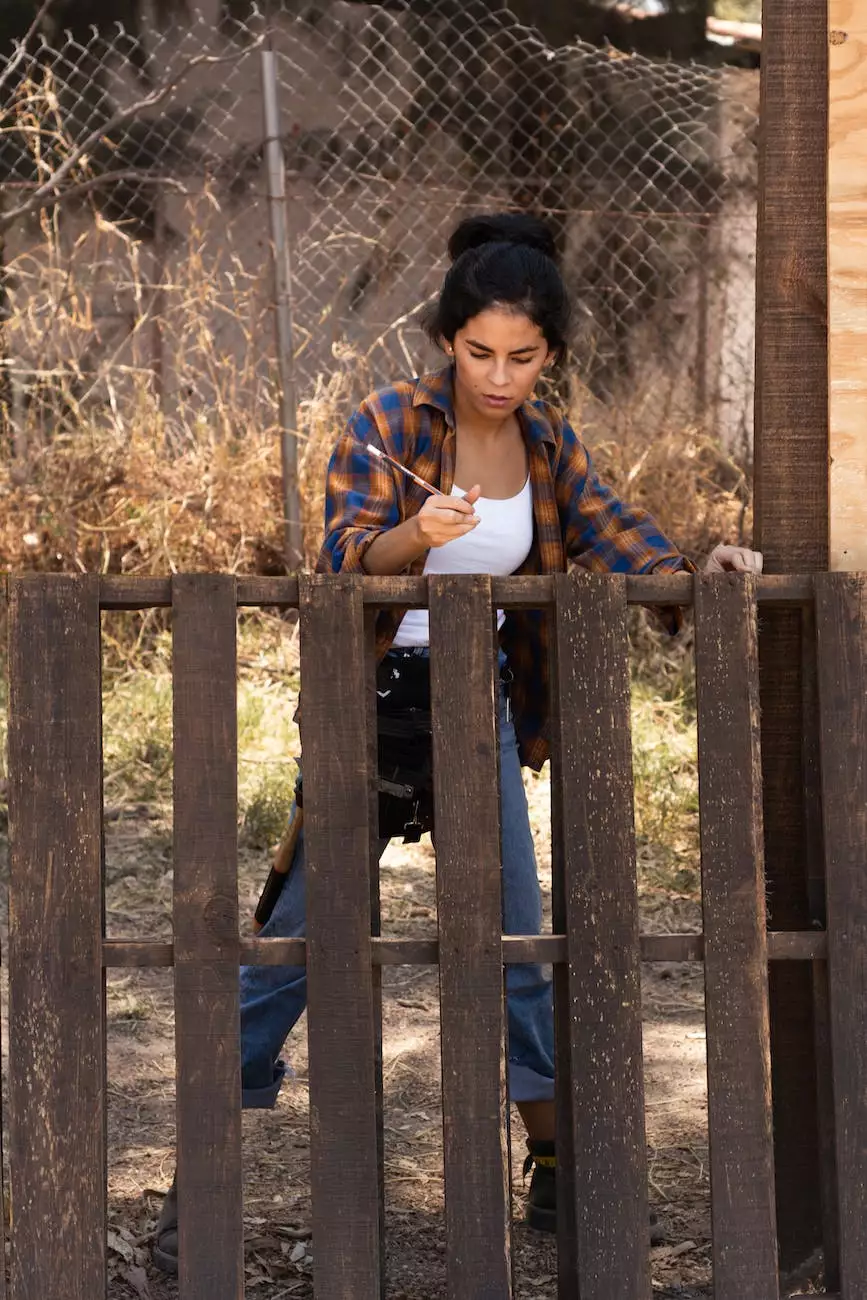 Welcome to Aaron's Quality Contractors, your trusted experts in Skylight Installation and Repair services in Des Moines, IA. With years of experience in the Home and Garden industry, we specialize in providing top-notch Home Improvement and Maintenance solutions for homeowners throughout the Des Moines area.
Why Choose Aaron's Quality Contractors for Your Skylight Needs?
When it comes to Skylight Installation and Repair, you want to hire a company that not only has the expertise but also prioritizes your satisfaction. Here's why Aaron's Quality Contractors should be your first choice:
1. Experienced Professionals
Our team of skilled professionals has extensive experience in handling all types of skylight installations and repairs. We have the knowledge and expertise to tackle any project, ensuring superior results and long-lasting solutions for our valued customers.
2. High-Quality Materials
We believe in using only the highest quality materials for all our skylight installation and repair projects. This ensures that your skylight is not only aesthetically pleasing but also durable and able to withstand the elements for years to come.
3. Comprehensive Services
Whether you need a brand new skylight installed or require repairs and maintenance for your existing skylight, we've got you covered. Our comprehensive range of services includes:
Skylight Installation
Skylight Repair
Skylight Replacement
Skylight Maintenance
4. Personalized Solutions
At Aaron's Quality Contractors, we understand that every home and customer is unique. That's why we take the time to assess your specific needs and provide tailored solutions to meet your requirements. We work closely with you to ensure your vision is brought to life, exceeding your expectations at every step.
5. Competitive Pricing
We believe in fair and transparent pricing. We offer competitive rates for our skylight installation and repair services without compromising on quality. With us, you can enjoy top-tier craftsmanship and excellent value for your investment.
The Importance of Professional Skylight Installation
Skylights can transform any space, providing natural light and enhancing the overall ambiance of your home. However, it's crucial to have them professionally installed to avoid potential issues down the line. Here's why professional skylight installation is important:
1. Expertise and Precision
Professional skylight installers have the necessary expertise and knowledge to ensure proper placement and installation. They understand the structural requirements and use techniques that minimize the chances of leaks and other related problems.
2. Efficient Insulation
A properly installed skylight offers better insulation, helping to regulate indoor temperatures and reduce energy consumption. This can result in long-term cost savings on heating and cooling bills.
3. Enhanced Aesthetics
A professional installation ensures that your skylight seamlessly integrates with your roof and interior design. It enhances the overall aesthetics of your home, adding value and visual appeal.
4. Peace of Mind
By hiring professionals for your skylight installation, you can have peace of mind knowing that the job will be done correctly the first time. This eliminates the stress and hassle of potential DIY mishaps and ensures the safety and longevity of your skylight.
Trust Aaron's Quality Contractors for Skylight Repair and Maintenance
If your existing skylight is showing signs of damage or requires maintenance, our team at Aaron's Quality Contractors has got you covered. Here's why you can trust us with your skylight repair and maintenance needs:
1. Thorough Inspection
We begin every repair and maintenance project with a thorough inspection to identify any underlying issues. Our experts will assess the condition of your skylight and provide a detailed assessment to determine the best course of action.
2. Timely Repairs
We understand the importance of prompt repairs to prevent further damage and ensure the safety of your home. Our team works efficiently to ensure timely repairs, minimizing any disruptions to your daily routine.
3. Regular Maintenance
Regular maintenance is essential to keep your skylight in optimal condition. Our experts can schedule routine maintenance visits to clean, inspect, and address any minor issues before they turn into major problems.
4. Extensive Repair Services
From fixing leaks and replacing damaged parts to resealing and re-caulking, our repair services cover a wide range of issues. We have the expertise and tools to handle any skylight repair with precision and efficiency.
Contact Aaron's Quality Contractors Today for Skylight Installations and Repairs in Des Moines, IA
Don't compromise on the quality of your skylight installation or repair. Trust the experts at Aaron's Quality Contractors to deliver exceptional results. Contact us today for all your skylight needs in Des Moines, IA, and let us enhance the beauty and functionality of your home.
Keywords: Skylight Installation, Skylight Repair, Des Moines, IA, Home Improvement and Maintenance, Aaron's Quality Contractors