5 Most Common Waterborne Disease: And Preventive Methods To Prevent Waterborne Disease?
Oct 18, 2022
Blog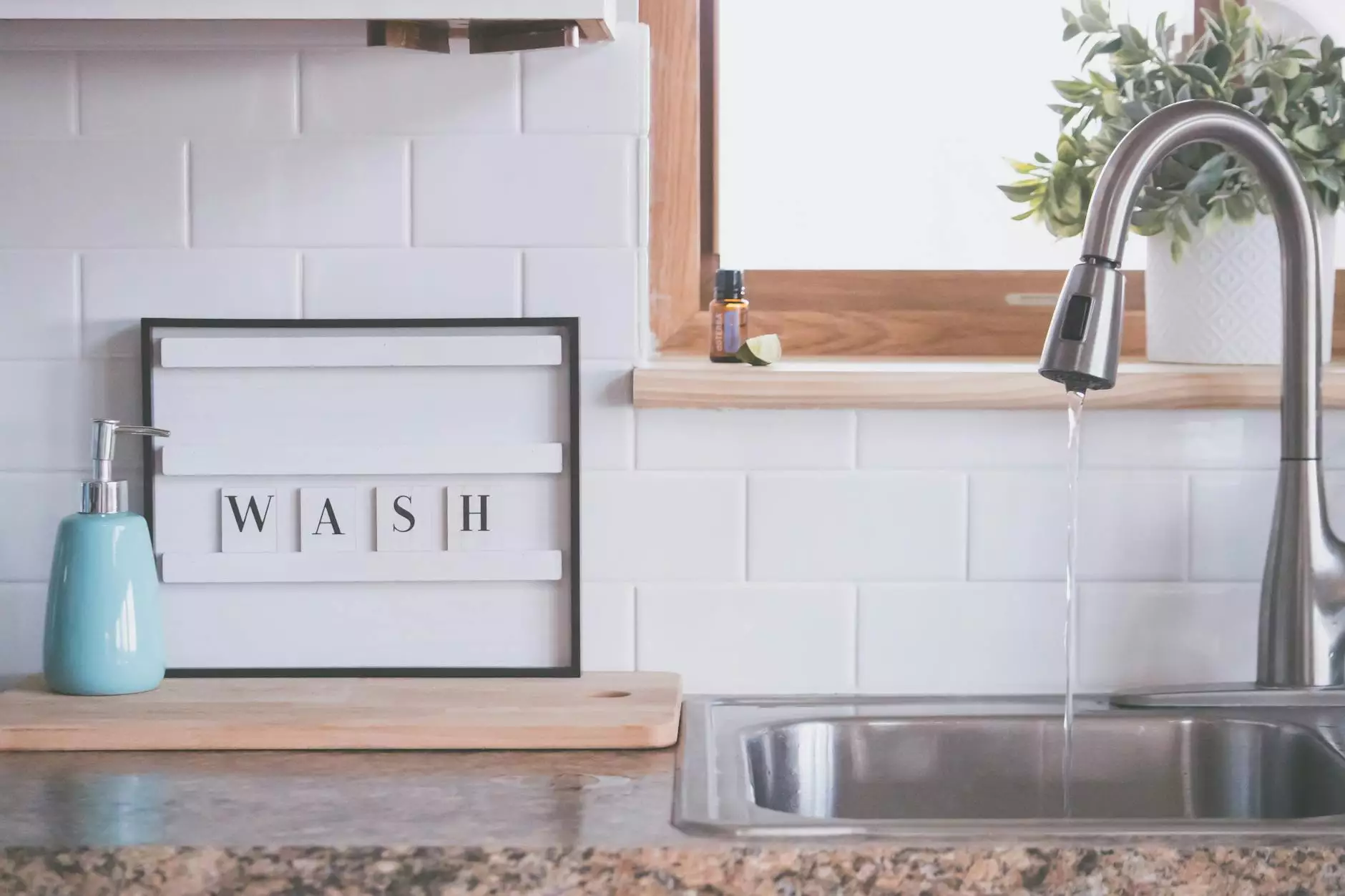 Introduction
Welcome to Aaron's Quality Contractors, your reliable partner in home improvement and maintenance services. In this blog post, we will explore the 5 most common waterborne diseases and provide you with effective preventive methods to safeguard yourself and your family from these illnesses.
Understanding Waterborne Diseases
Waterborne diseases are caused by pathogenic microorganisms that enter the human body through contaminated water sources. These microorganisms can include bacteria, viruses, and parasites. It is important to be aware of these diseases and implement preventive measures to ensure the well-being of your household.
1. Cholera
Cholera is an acute diarrheal illness caused by the bacteria Vibrio cholerae. It spreads through the consumption of contaminated water or food and can lead to severe dehydration and even death if left untreated. To prevent cholera, ensure access to clean drinking water, practice proper sanitation, and maintain good personal hygiene.
2. Giardiasis
Giardiasis is a gastrointestinal infection caused by the parasite Giardia lamblia. It is commonly contracted by consuming contaminated water or food. Symptoms of giardiasis include diarrhea, abdominal cramps, and nausea. Preventive measures include boiling or filtering drinking water, proper handwashing, and avoiding swimming in contaminated water sources.
3. Hepatitis A
Hepatitis A is a viral infection that affects the liver. It is primarily transmitted through the consumption of water or food contaminated with fecal matter containing the hepatitis A virus. Vaccination, maintaining good personal hygiene, and ensuring proper sanitation are key preventive methods to avoid hepatitis A.
4. Legionellosis
Legionellosis, commonly known as Legionnaires' disease, is a severe form of pneumonia caused by the bacterium Legionella pneumophila. It can be contracted by inhaling microscopic water droplets contaminated with the bacteria. Preventive measures include regular maintenance and cleaning of water systems, such as cooling towers and hot tubs, to minimize the risk of Legionella growth.
5. Cryptosporidiosis
Cryptosporidiosis is a parasitic infection caused by the parasite Cryptosporidium. It is transmitted through the ingestion of water or food contaminated with the parasite. Symptoms may include diarrhea, stomach cramps, and fever. To prevent cryptosporidiosis, it is important to disinfect drinking water, practice proper hygiene, and avoid swallowing water while swimming.
Effective Preventive Methods
1. Ensure Clean Drinking Water
Regularly test your water source for contaminants and invest in water purification systems, such as filters or UV disinfection, to eliminate harmful microorganisms.
2. Practice Proper Sanitation
Keep your surroundings clean and hygienic. Dispose of waste properly, maintain clean bathrooms, and regularly sanitize kitchen utensils and food preparation areas.
3. Maintain Good Personal Hygiene
Wash your hands thoroughly with soap and clean water before handling food or eating. Teach proper handwashing techniques to children and reinforce this habit in your household.
4. Educate Yourself
Stay informed about waterborne diseases and their prevention methods. Stay updated on any advisories or alerts issued by local health authorities.
5. Seek Professional Assistance
If you suspect water contamination or need assistance in maintaining clean water sources, contact professionals like Aaron's Quality Contractors. Our team specializes in home improvement and maintenance services, including ensuring safe water systems and environments for your family.
Conclusion
By understanding the 5 most common waterborne diseases and implementing effective preventive methods, you can significantly reduce the risk of illness for you and your loved ones. Protecting your household from these diseases starts with awareness, responsible practices, and seeking professional assistance when needed. Aaron's Quality Contractors is here to support you in maintaining a healthy home environment. Contact us today for expert advice and assistance in home improvement and maintenance projects.
Remember, prevention is always better than cure when it comes to waterborne diseases!