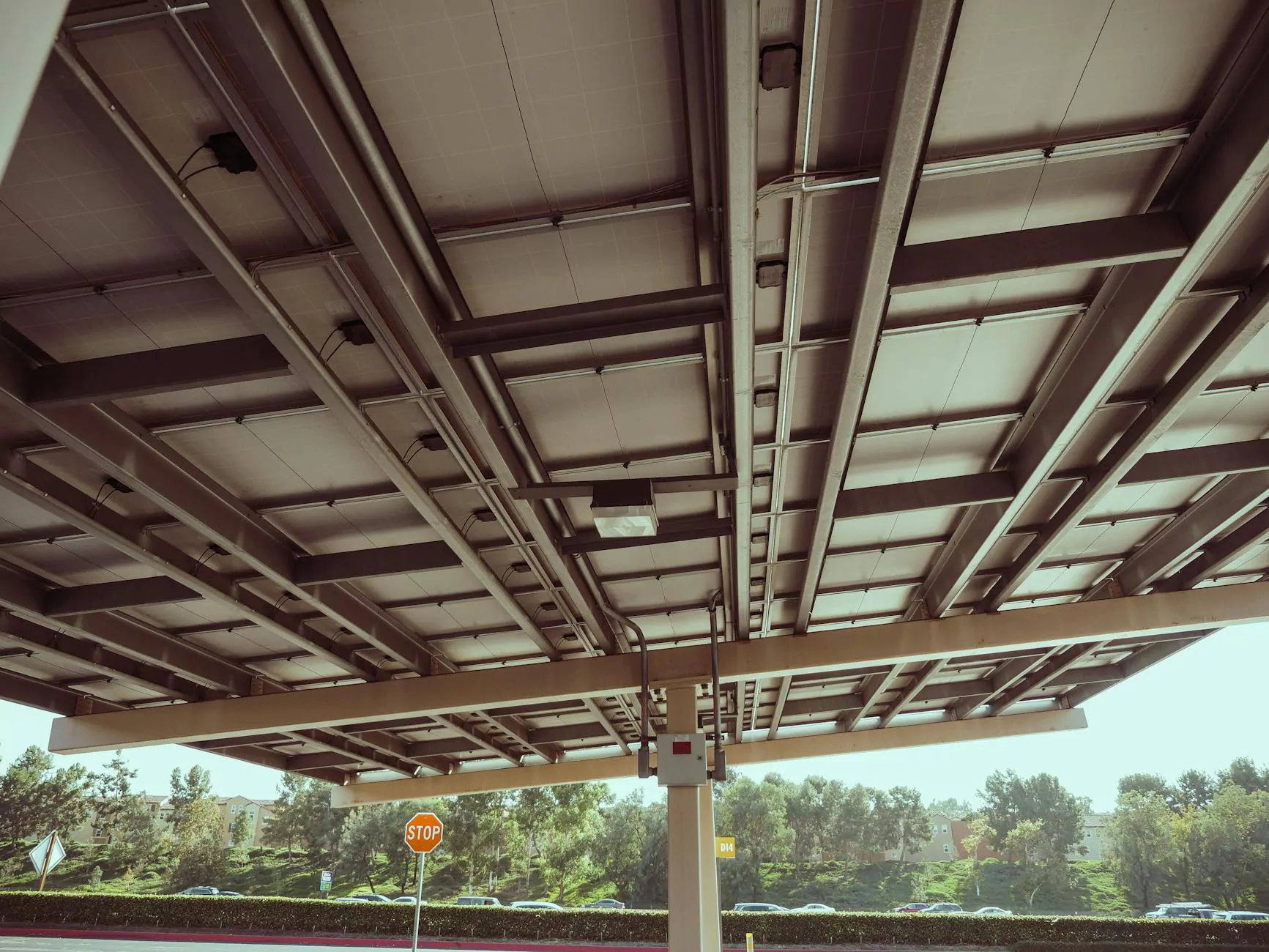 About Aaron's Quality Contractors
Welcome to Aaron's Quality Contractors, your trusted partner in the realm of home improvement and maintenance. With years of experience, we pride ourselves on offering the highest quality services to homeowners looking to enhance their living spaces. Our team of experts is dedicated to providing superior craftsmanship, exceptional customer service, and unrivaled attention to detail. We are excited to present this comprehensive guide on the various types of metal roofing options available to homeowners.
Benefits of Metal Roofing
Choosing the right roofing material for your home is a crucial decision. Metal roofing has gained significant popularity due to its numerous advantages:
Durability: Metal roofs are known for their exceptional durability. With proper installation and maintenance, they can last for decades, providing long-term protection for your home.
Energy Efficiency: Metal roofs often come with reflective coatings that can reduce energy consumption by reflecting sunlight and reducing cooling costs.
Fire Resistance: Metal is a non-combustible material, making metal roofs highly resistant to fire hazards, thus ensuring the safety of your home and family.
Extreme Weather Performance: Metal roofing is designed to withstand various weather conditions, including heavy rain, strong winds, hailstorms, and even snow accumulation.
Environmentally Friendly: Metal roofing is often made from recycled materials and is fully recyclable at the end of its life, making it an eco-friendly choice.
Types of Metal Roofing
1. Standing Seam Metal Roofing
One of the most popular options, standing seam metal roofing, features vertically-oriented panels with interlocking seams. This type of roofing offers a sleek and modern appearance, along with exceptional weather resistance. The raised seams create a watertight barrier, preventing leaks and enhancing the overall durability of your roof.
2. Metal Shingles
Metal shingles mimic the appearance of traditional roofing materials, such as slate, tile, or wood shakes, while providing the benefits of metal roofs. They are available in a wide range of colors and styles, allowing homeowners to achieve the desired aesthetic appeal. Metal shingles are lightweight, durable, and require minimal maintenance, making them an excellent investment for homeowners.
3. Metal Tiles
Metal tiles offer a classic and elegant look to your home. They are designed to mimic the appearance of ceramic or clay tiles, providing a visually stunning roofing option. Metal tiles are lightweight, durable, and resistant to extreme weather conditions. With a variety of colors and finishes available, you can customize your roof to match your home's architectural style.
4. Corrugated Metal Roofing
Corrugated metal roofing is a cost-effective option that is commonly used in industrial and agricultural settings. However, it can also be an attractive choice for residential properties with a more contemporary or rustic design. The corrugated panels provide structural integrity and efficient water shedding capabilities, making them suitable for a wide range of applications.
5. Copper Roofing
Copper roofing is renowned for its distinctive appearance and unmatched longevity. Over time, copper develops a unique patina that adds character and beauty to your home. It is a premium option that requires specialized installation techniques. Copper roofing is highly durable, offering exceptional resistance against corrosion, fire, and extreme weather conditions.
Choosing the Right Metal Roofing for Your Home
When selecting the perfect metal roofing option for your home, several factors should be considered:
Architectural Style
Climate and Weather Considerations
Budget and Cost
Longevity and Maintenance
Aesthetic Preferences
At Aaron's Quality Contractors, we understand the importance of making informed decisions when it comes to your home. Our expert team is here to assist you in choosing the ideal metal roofing option based on your specific requirements.
Transform Your Home with Metal Roofing
By opting for metal roofing, you are not only investing in a durable and long-lasting solution but also enhancing the overall appeal and value of your home. At Aaron's Quality Contractors, we specialize in delivering top-notch metal roofing installation and maintenance services to homeowners across the area. Trust us to bring your vision to life and give your home the protection and beauty it deserves.
Contact Us
Ready to explore the world of metal roofing? Contact Aaron's Quality Contractors today! Our friendly and knowledgeable team is here to answer any questions you may have and provide expert guidance. Transform your home with the best metal roofing options available and enjoy the benefits for years to come.
© 2022 Aaron's Quality Contractors - Home and Garden - Home Improvement and Maintenance