Leadership and Management Training UK
Oct 30, 2023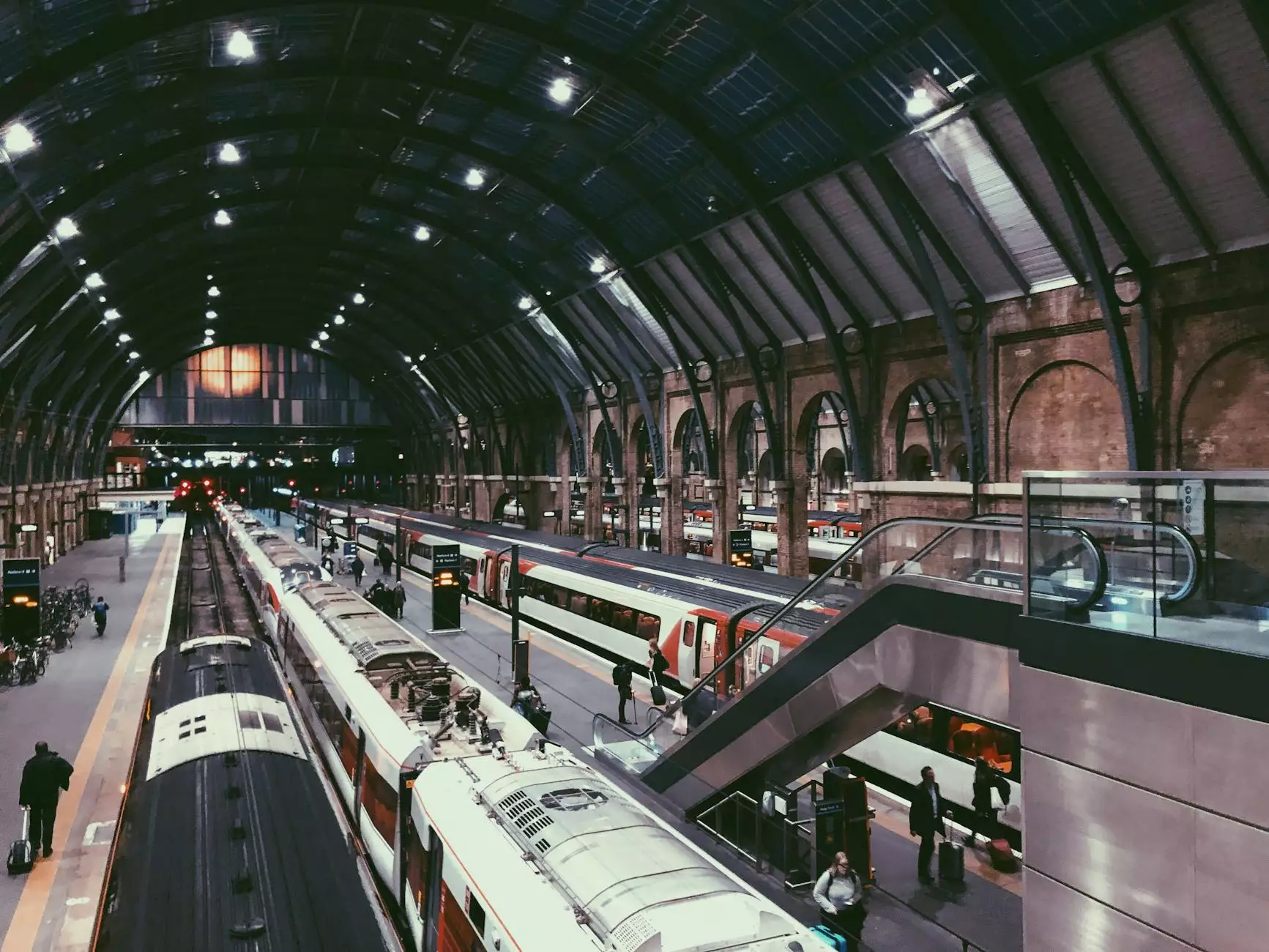 Welcome to Call of the Wild, the leading provider of leadership and management training in the UK. Our commitment is to empower individuals and organizations to unlock their full potential through bespoke training solutions. With our comprehensive range of programs and experienced trainers, we are dedicated to helping you develop the skills and knowledge needed to thrive in today's dynamic business landscape.
Why Invest in Leadership and Management Training?
Effective leadership and management are essential for the success of any business. Strong leaders inspire and motivate their teams, drive innovation and growth, and create a positive work culture. Investing in leadership and management training not only benefits individual employees but also has a significant impact on the overall productivity and profitability of the organization.
By providing your team with the necessary tools and knowledge, you can foster a culture of collaboration, improve decision-making processes, and enhance employee engagement and satisfaction. Investing in training demonstrates your commitment to professional development, which in turn attracts top talents and ensures your business remains competitive in an ever-evolving market.
Comprehensive Training Programs for Every Need
At Call of the Wild, we understand that each organization is unique, and therefore, we offer a wide range of training programs tailored to meet your specific requirements. Our experienced trainers work closely with you to identify and address the areas where your team needs development, ensuring a targeted and effective training experience.
Our programs cover a broad range of leadership and management topics, including:
Effective Communication
Strategic Planning
Team Building and Collaboration
Change Management
Conflict Resolution
Performance Management
Emotional Intelligence
Each program is designed to provide practical skills and techniques that can be immediately applied in the workplace. Through interactive workshops, case studies, and real-life simulations, participants gain a deeper understanding of their role as leaders and develop strategies to overcome challenges.
Industry-Recognized Expertise
Call of the Wild has been at the forefront of leadership and management training for over two decades. With our deep expertise and industry knowledge, we have helped numerous organizations across the UK achieve exceptional results.
Our team of trainers comprises highly skilled professionals with extensive experience in various sectors. They bring real-world insights and practical knowledge to the training sessions, ensuring the content is relevant, engaging, and applicable to your unique business context.
Benefits of Choosing Call of the Wild
When you choose Call of the Wild for your leadership and management training needs, you can expect:
Customized Solutions: We work closely with you to understand your specific needs and design training programs that align with your objectives.
Collaborative Approach: Our trainers foster a collaborative learning environment, encouraging active participation from all participants.
Practical Focus: Our programs focus on practical application, equipping participants with the skills needed to tackle real-life leadership and management challenges.
Long-Term Impact: We believe in the long-term development of individuals and organizations. Our training programs lay the foundation for continuous growth and improvement.
Positive Feedback: We consistently receive positive feedback from our clients, who have witnessed tangible improvements in their teams' performance and overall business outcomes.
Contact Us Today
Ready to take your leadership and management skills to the next level? Contact Call of the Wild today to discuss your training requirements and explore how we can work together to unlock the full potential of your team.
Phone: 123-456-7890 Email: [email protected]
leadership and management training uk